When Meghan contacted me to take photos of her and her fiance Jeff in front of the Cherry Blossoms, I was ecstatic! The Cherry Blossoms are these amazing trees with white blossoms that line the Tidal Basin in DC. They were a gift from Mayor Yukio Ozaki of Tokyo to the city of Washington DC in the early 1900's and since then, tourists have flocked to the District to see them in full bloom, which is only for approximately one week. That was the first fun thing about this shoot. The second...

Meghan and Jeff!!

On my way into DC, the sky was still dark and I thought to myself this couple had better be awesome. Cause its dark. Its freezing. It's Sunday morning and I'm not fast asleep in my bed.

And they did not disappoint. They came running up to meet me at the Tidal Basin paddle boats and within minutes we were cracking jokes, laughing and having a great time. They were awesome.

Now, photo sessions never quite go as planned. There's always some obstacle, some unforeseen circumstance. In this case it was a 5K race. The question to ask one's self is always, "How badly do you want that shot?"Are you willing to run with the runners in an awkward diagonal fashion to get to the other side of the street?

Absolutely. Kudos to Meghan for getting to the other side faster than I could while rocking a pair of suede high heeled boots. And a special thank you to the onlookers who laughed openly at me when I finally did make it to the other side.

All in all, it was a great morning. Meghan and Jeff are tying the knot this December in Houston and their wedding will be shot by Sharon Arnoldi Photography who does amazing work!

I wish them both the absolute best!! Cannot wait to see the wedding pics!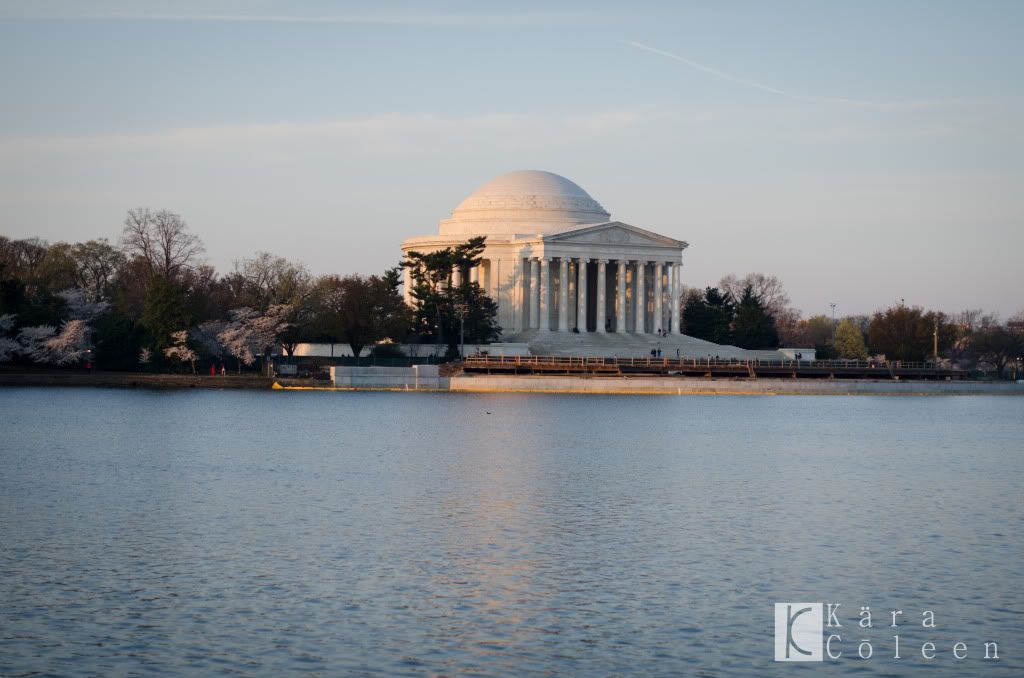 We were able to get this amazing shot as the sun was coming up over the buildings.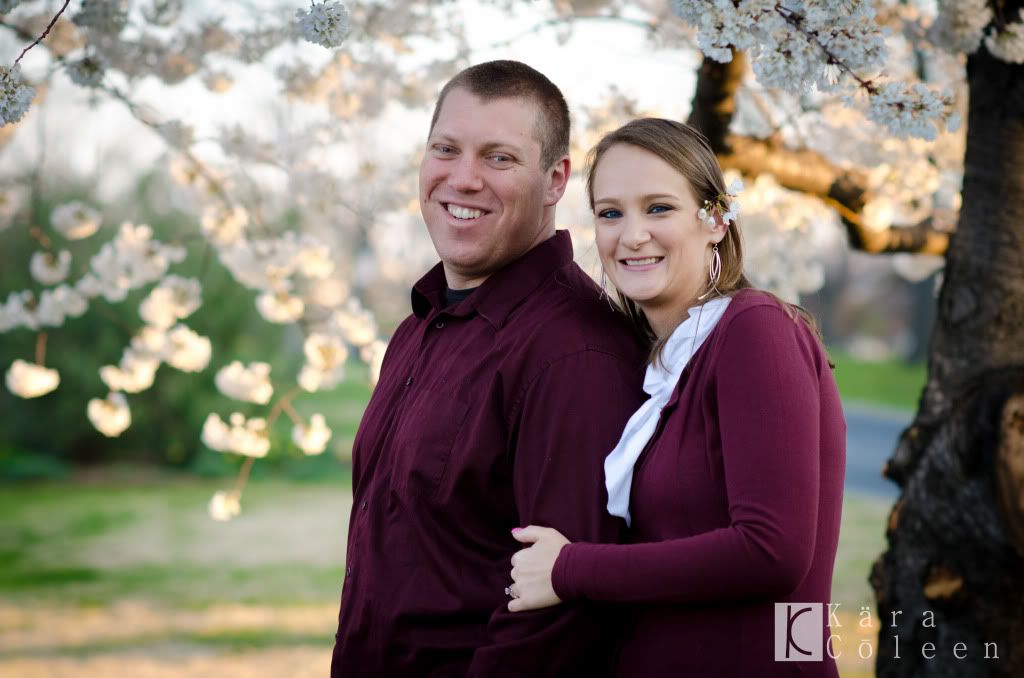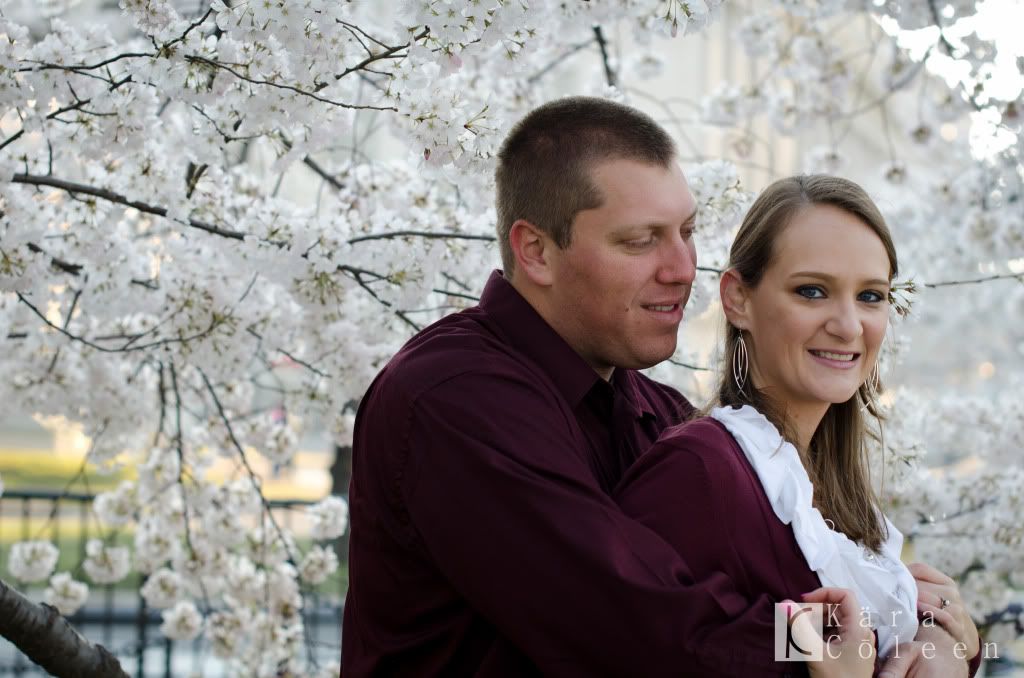 Meghan has such a mischievous grin. I love it.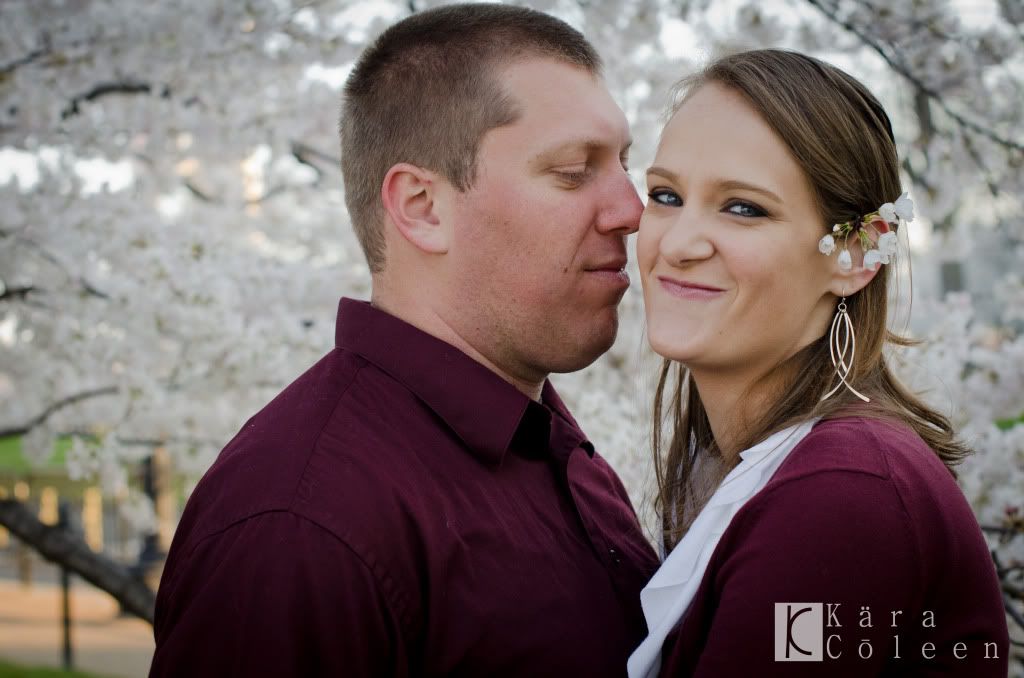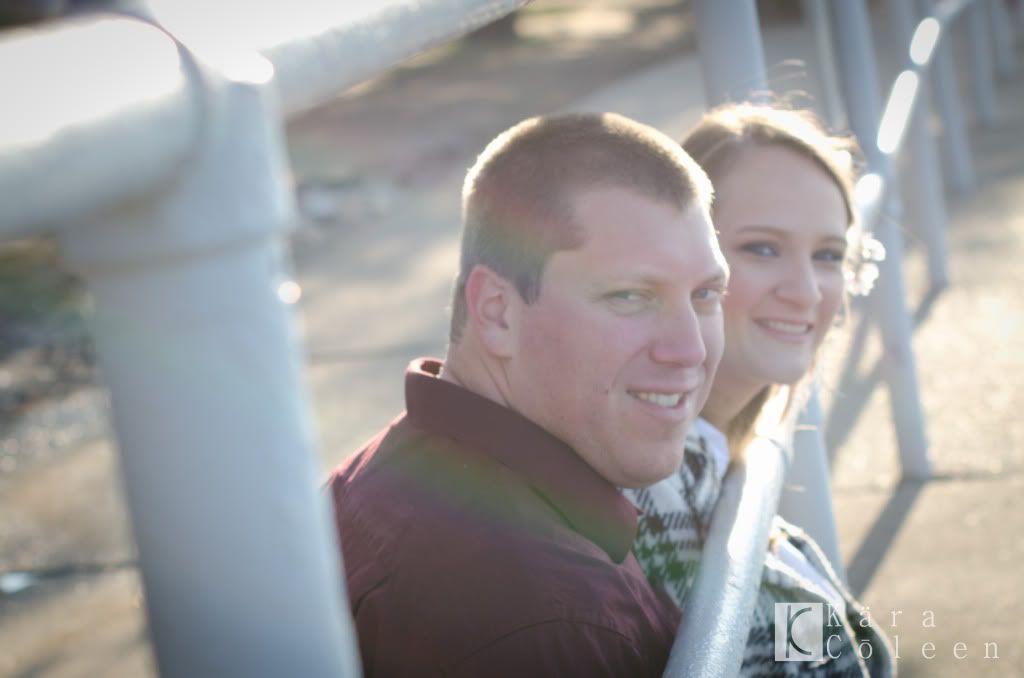 Took a couple of tries to get that piggyback down. :)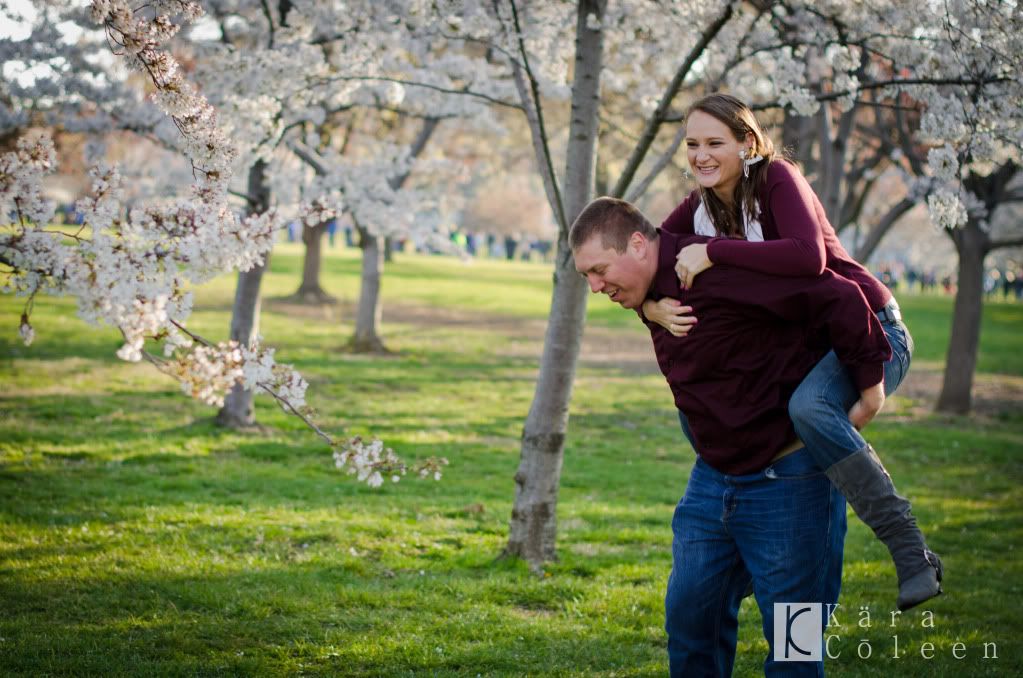 They got it though. All smiles!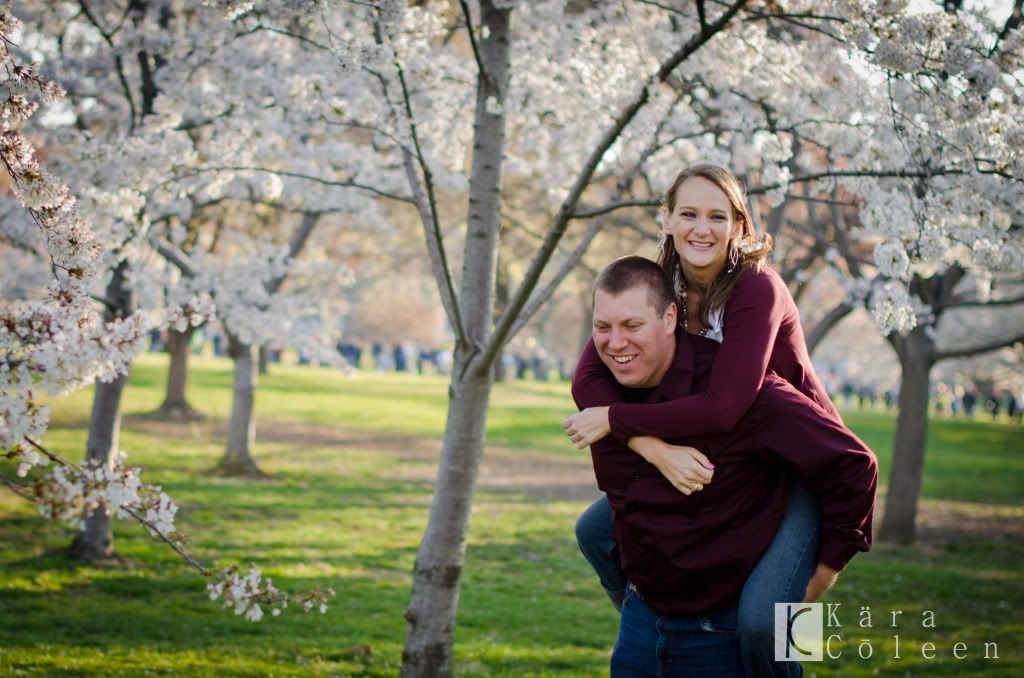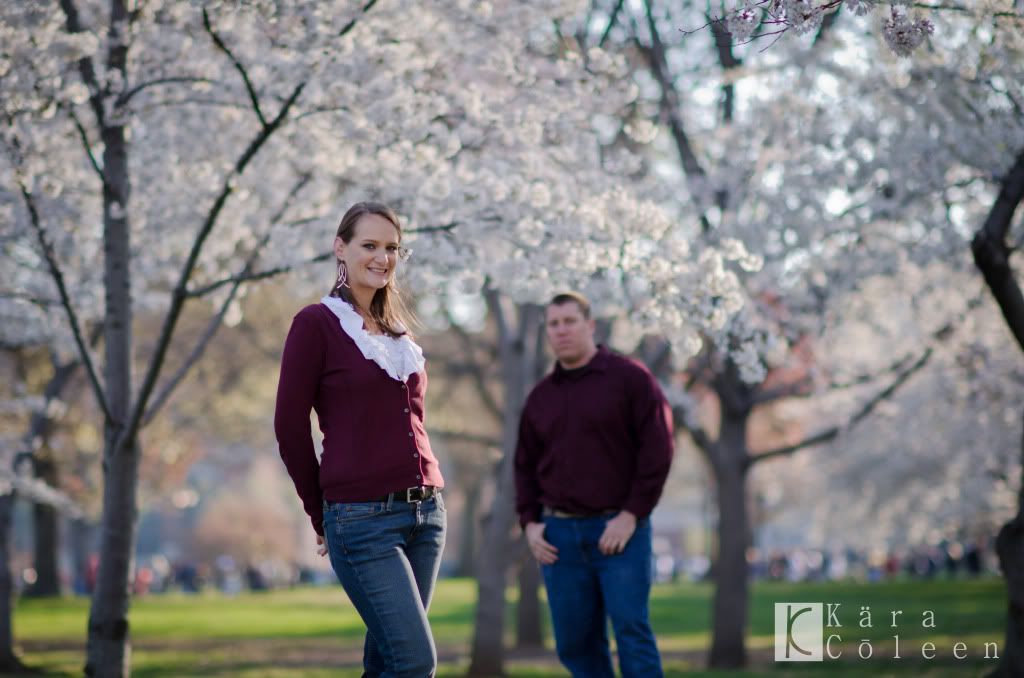 Funny Face Time!!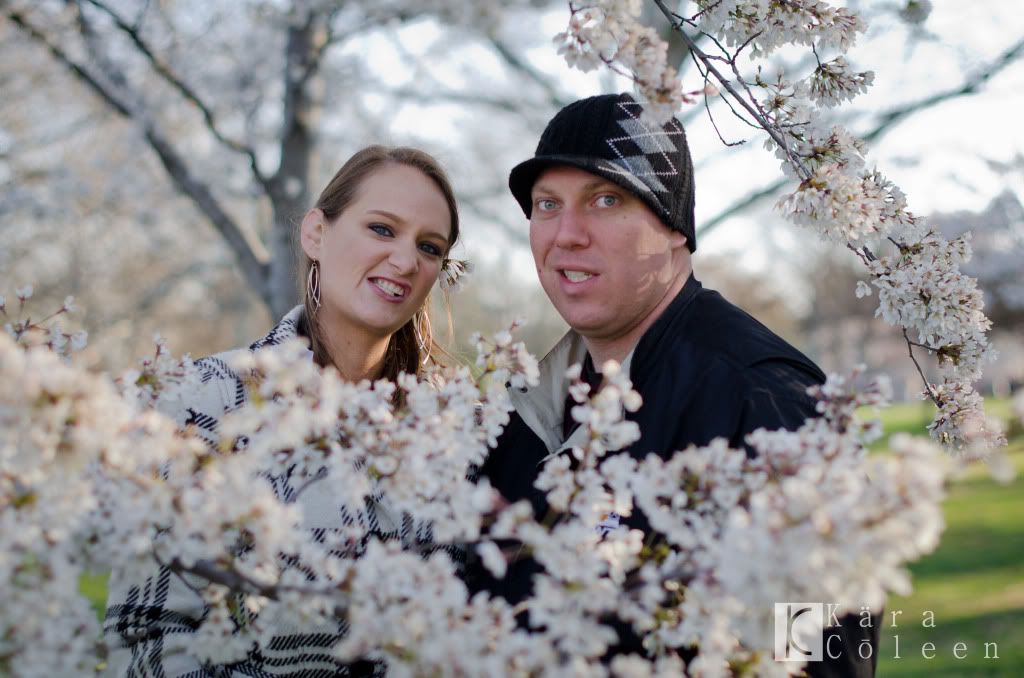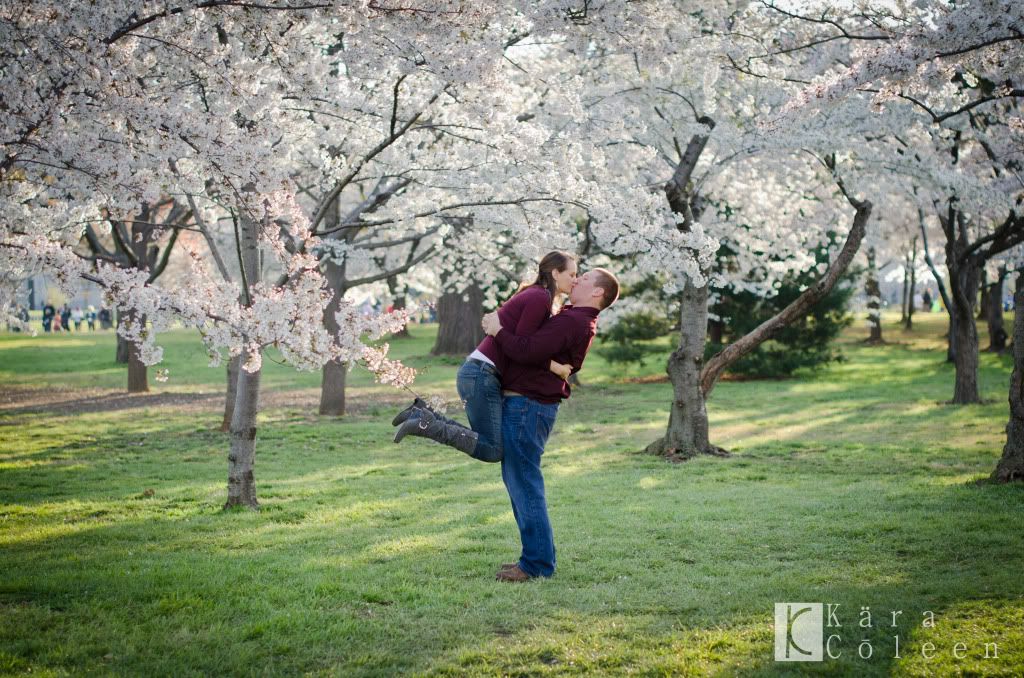 Posted in: couples on at on Monday, April 04, 2011