I remember talking to my aunt awhile back about relationships. She was saying how young people today don't grow together. They wait until they have everything lined up in their own lives and then find someone who fits. She was saying that when she was young, you met poor and uneducated and then in time you built lives together, learned together, and grew together. She said that it was all about the journey. That was what made it wonderful to know that you'd had so many share experiences together.

Leslie and Chris met at Patrick Malloy's a place I know quite well as I'd spent the better part of my early 20's on their dance floor. Leslie spotted Chris through the crowd and said "He is cute" to her friend, while pointing... Of course because the universe has a sense of humor, he looked up at that exact moment. She said she froze and so did her hand. Obvious much? But it caught his attention.

They will both tell you that in the beginning they had their ups and downs, as with any relationship. But in time, their love for each other matured and so did they. On January 27, 2011 they welcomed their beautiful daughter Ariana Cecilia into the world and I can think of no two more loving parents for such a special little girl. I look forward to seeing them build a life together, learn together, and grow together. Enjoy the journey.


Congratulations on the Engagement Leslie and Chris!!
Love you both!

We shot this session in the city where they met, Hermosa Beach, CA.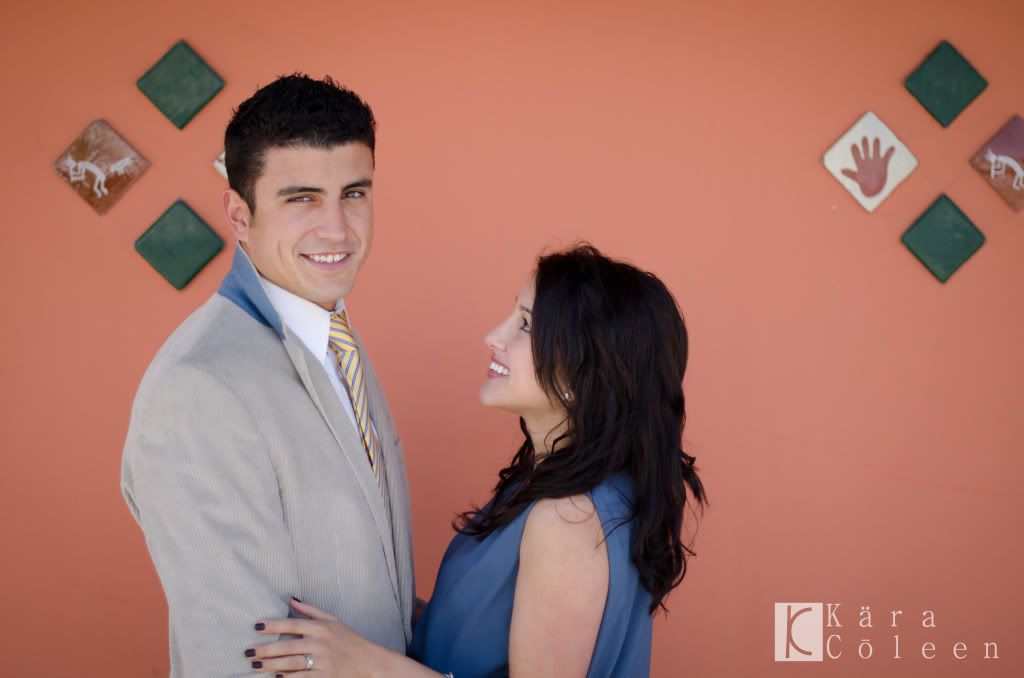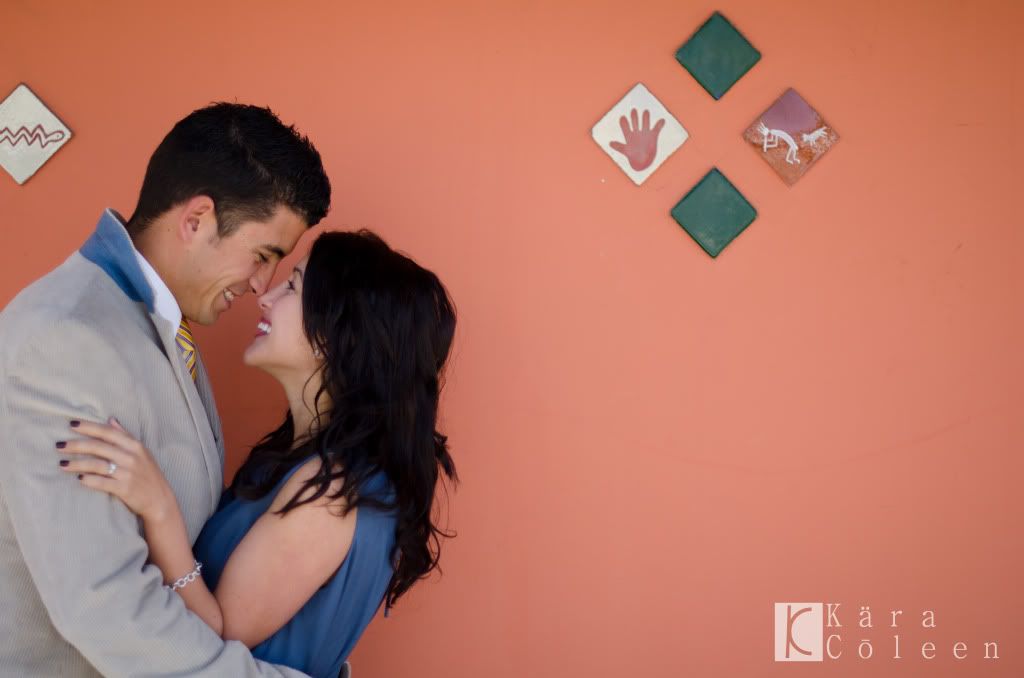 This was not staged. Chris was actually on a work call. Les turned to me and gave me a big smile, so I snapped this cute pic.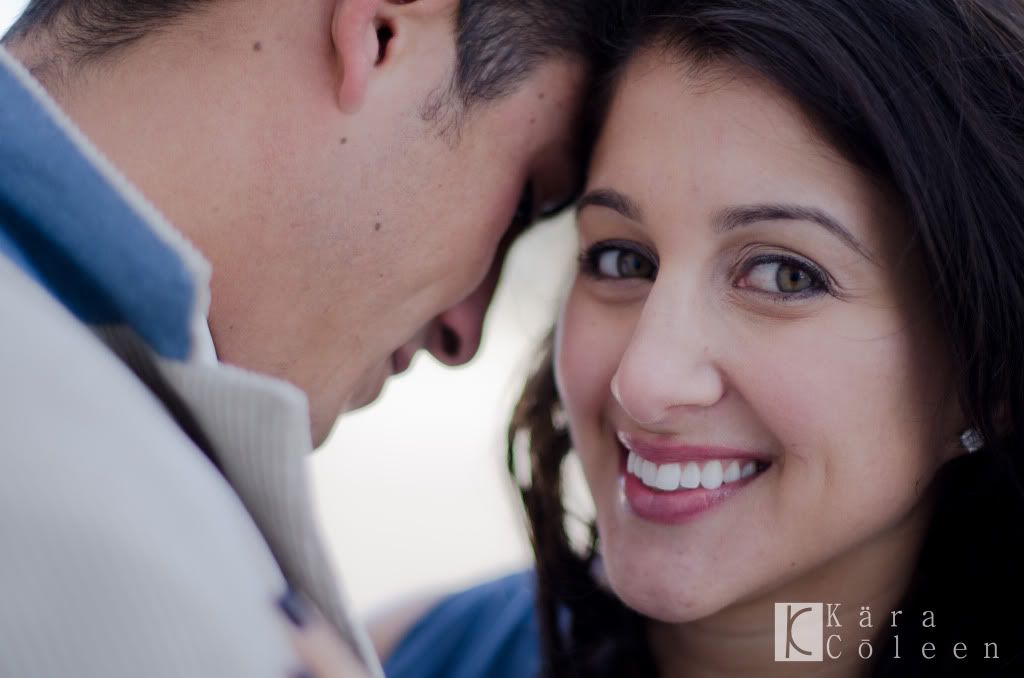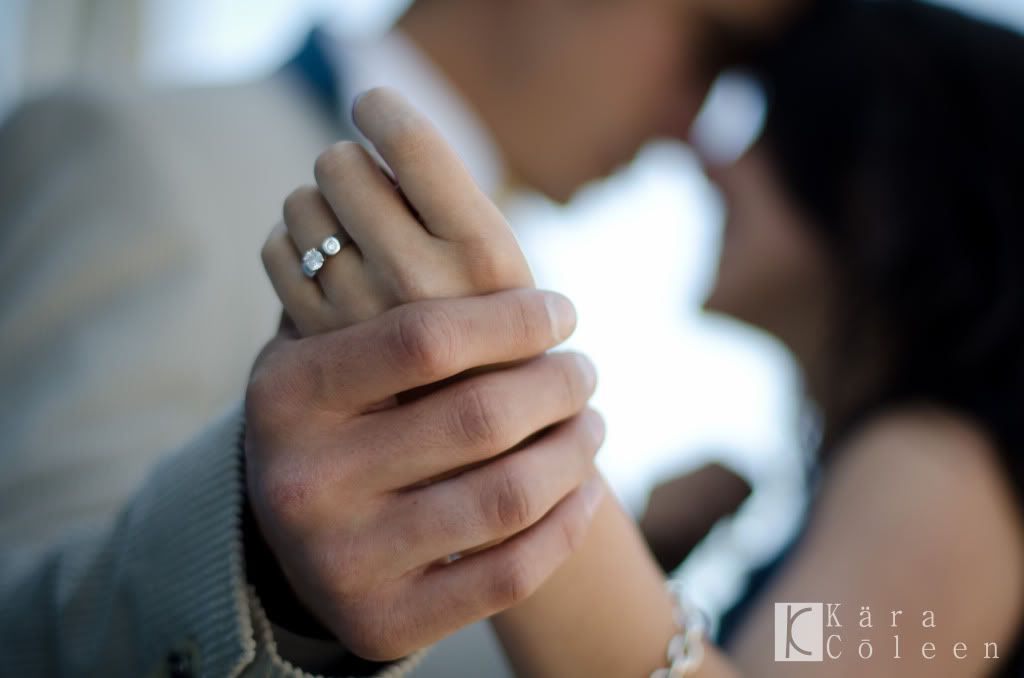 This was taken in a booth at Patrick Malloys in Hermosa Beach.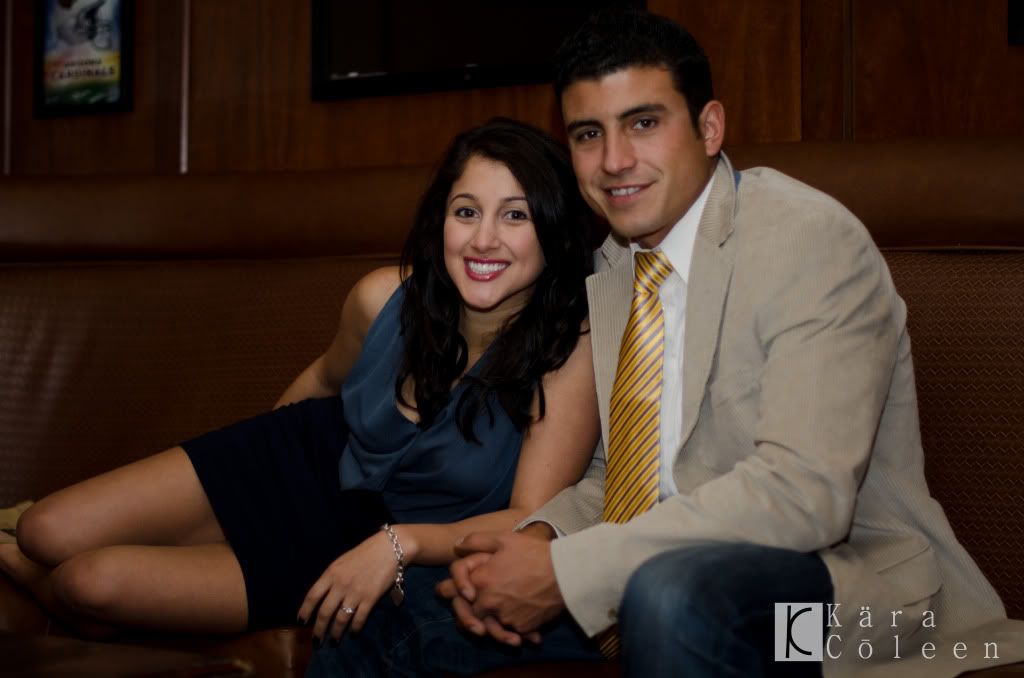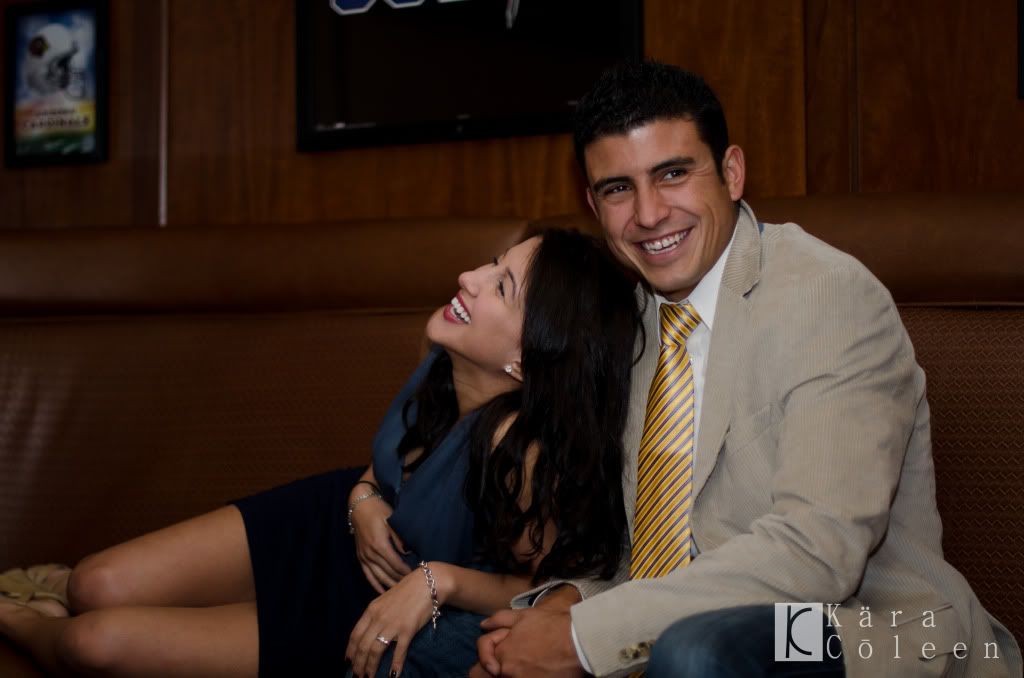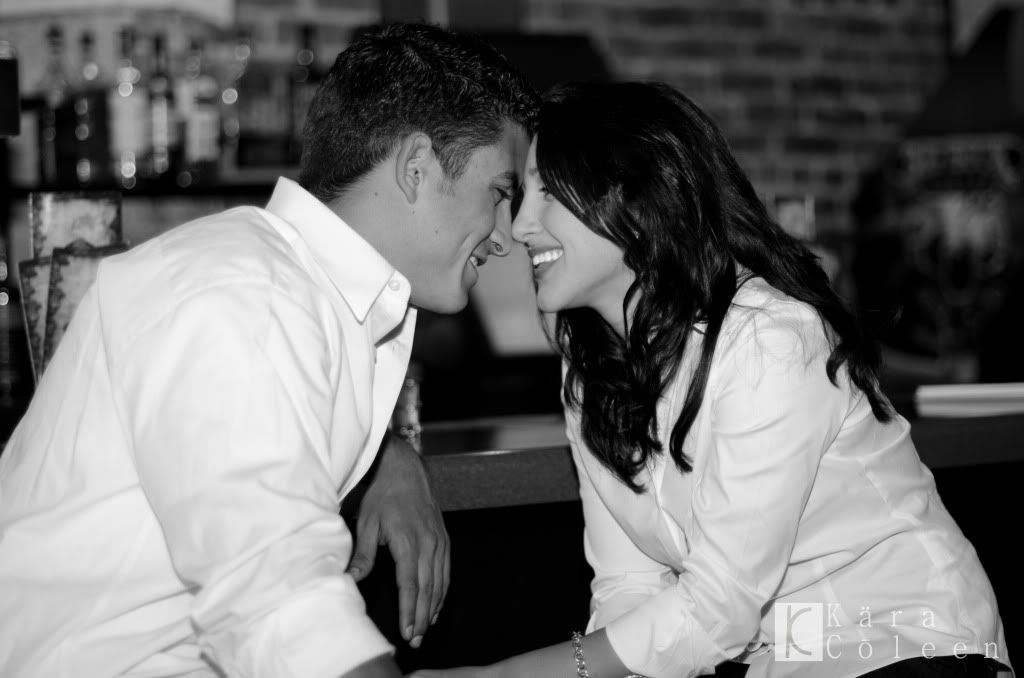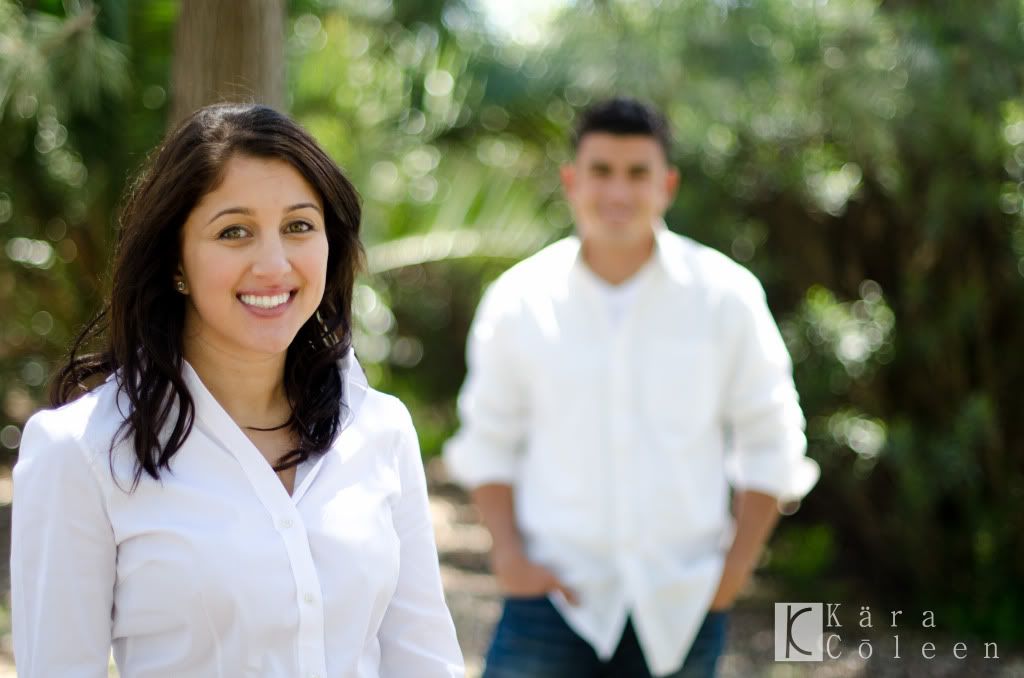 Posted in: engagements on at on Thursday, April 14, 2011