When Monica contacted me about doing a portrait session, I was so happy. Monica, a dear family friend, is undergoing treatment for Breast Cancer and she wanted to get portraits done to document this part of her life.

I have known Monica for years and years, but it would be fair to say that I have never really known Monica. The Monica I knew was an extremely nice person, always in a great mood, always positive, and ever smiling. She was the type of person who looked you in the eye when you were speaking and listened. I mean, really listened with a genuine caring. It was a refreshing trait that one doesn't find often in this world of Blackberrys and iPhones.

However I don't think that I truly got to know Monica until I saw her for the first time since she was diagnosed and had begun treatment. When I walked in to her lovely Santa Clarita home she was wearing a beautiful silk scarf in place of her long thick black hair. She welcomed me in with a warm smile and a big hug. We had lunch and we chatted a bit about our lives, her treatment and my photography. And then we started our session.

She spoke openly about how difficult it was to say goodbye to her hair. It was after-all, her identity, she admitted. I think for most of us, hair does play a larger role in our lives than we care to acknowledge. Actually I fully confess that my hair dictates my day. A good hair day, I'm happy. A bad hair day, I'm not. But what about a no hair day?

In an effort to understand what Monica was going through I sought out stories from women who had lost their hair as a result of chemo. I found one blog post entitled Hair I.D. that resonated with me.

"When I lost my hair the second time I thought it would be harder, like a visual set back that said the cancer is not gone. But as the treatment got started again I almost couldn't wait to shave my head! I needed to see that bald head as a visual reminder that it was time to reach within and pull out the true characteristics of my identity, those that make me a lean, mean, cancer fightin machine... having a mop of red hair or cute wig was not on the "things you must have to fight cancer" list."

This is what Monica has done. She has reached within herself to find those facets of her character that will be important in getting her through this next phase of her life. And guess what... She didn't have to reach that far. Her identity was stronger than she believed.

So... Who is the Monica I know now? She is an extremely nice person, always in a great mood, always positive, and ever smiling. She is the type of person who looks you in the eye when you are speaking and listens. Really listens -- because she cares. She is wonderful that way.

If I were to guess which items Monica has on her "things you must have to fight cancer" list, I would say that they were family, friends, strength, faith, perseverance, a love for life and a great sense of humor. I had such a great day with her, my mother and my aunt and I couldn't wait to upload these photos.

Enjoy!!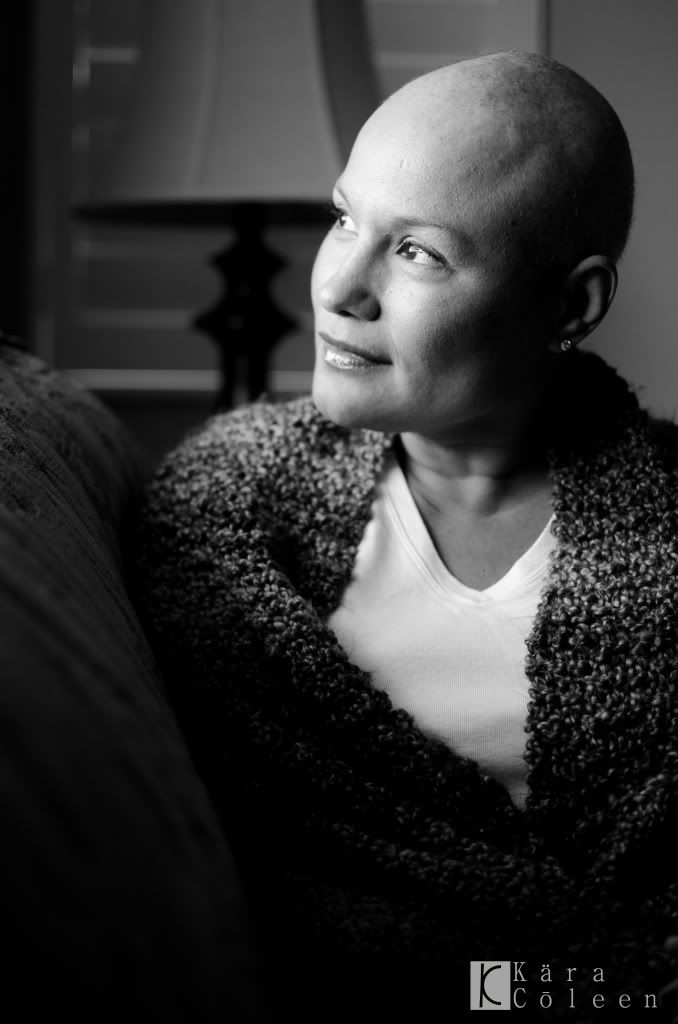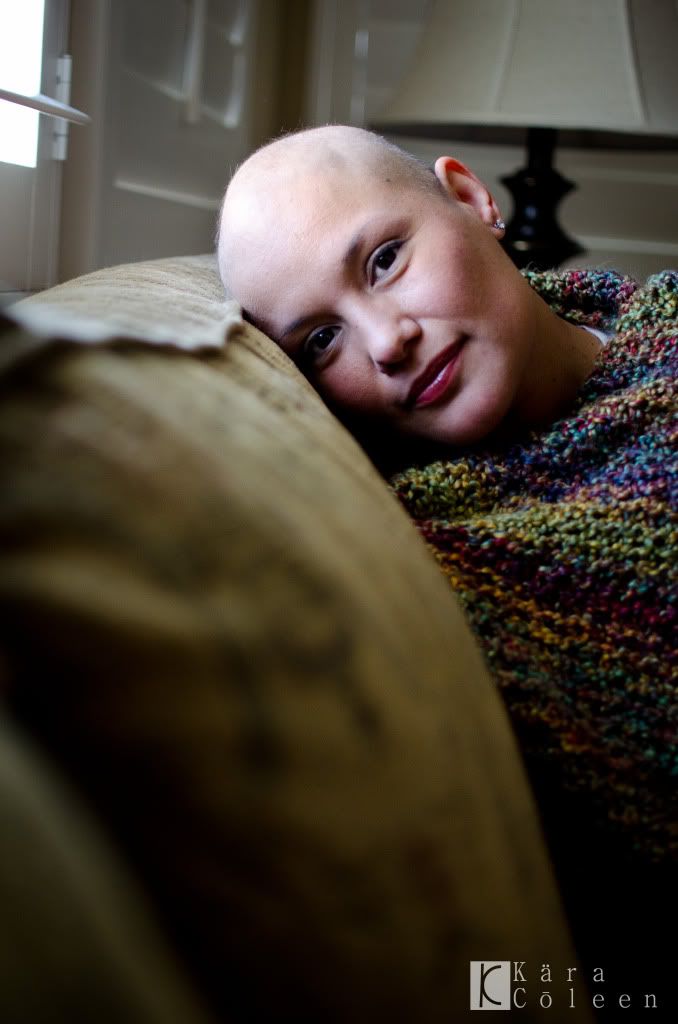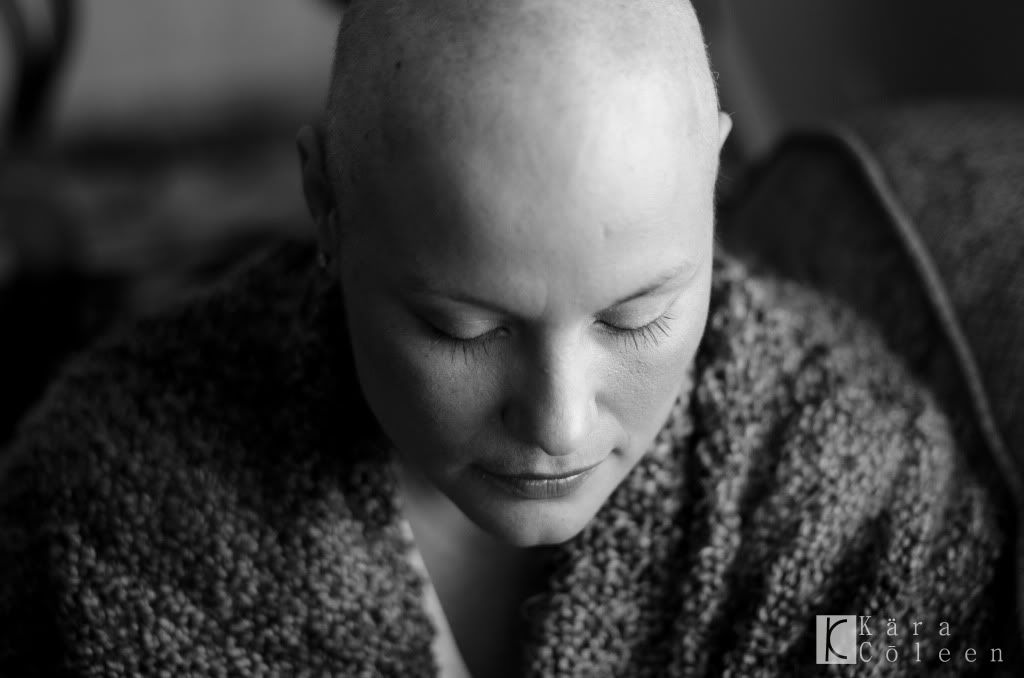 *****
In this set of photos Monica is wearing a prayer shawl knitted by Deborah Lewis of All Saints Church. It serves as a constant reminder that she has many people in her court right now and its beautiful!! Some people are so incredibly talented!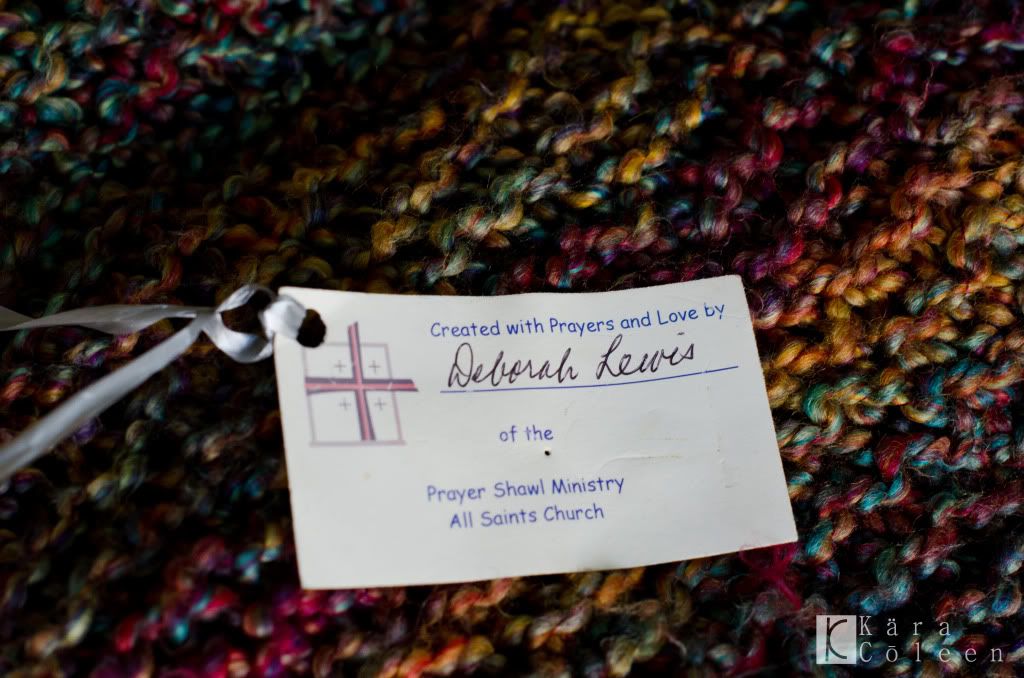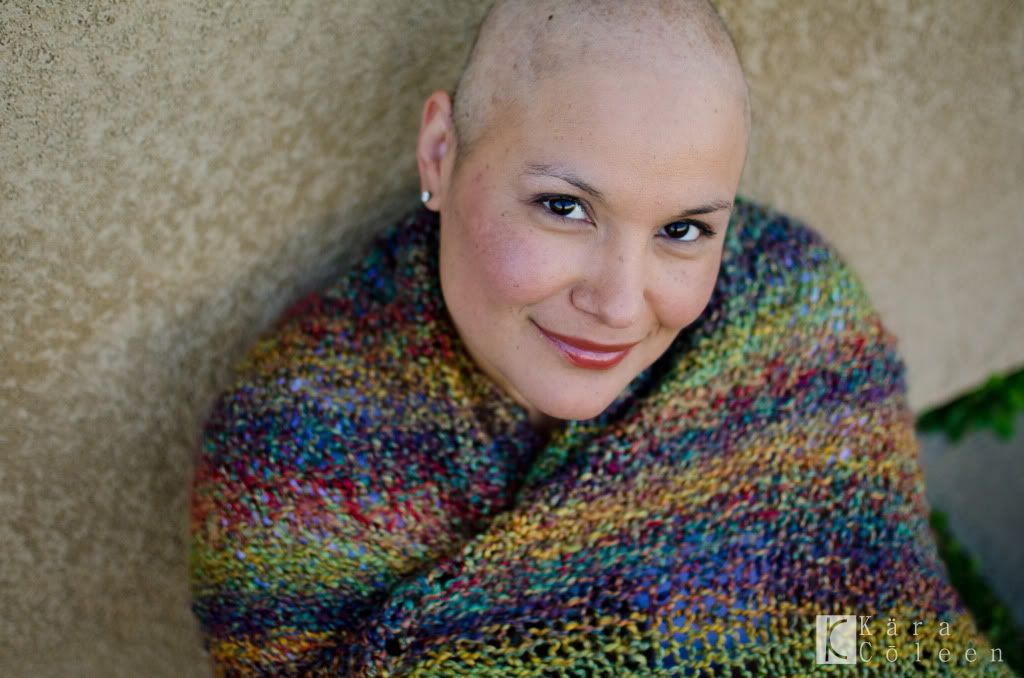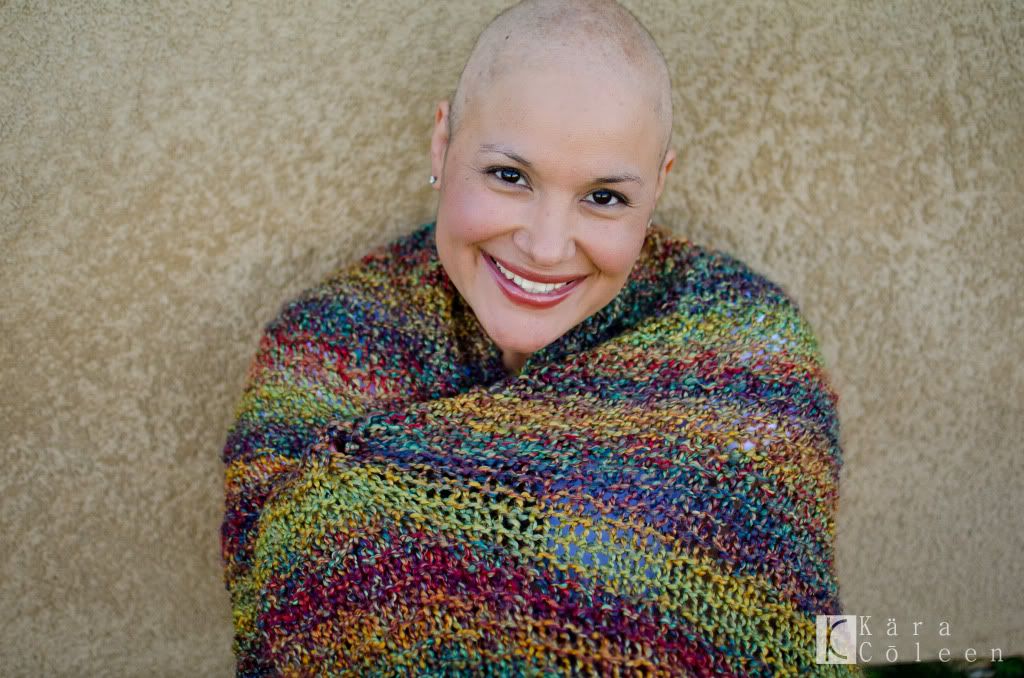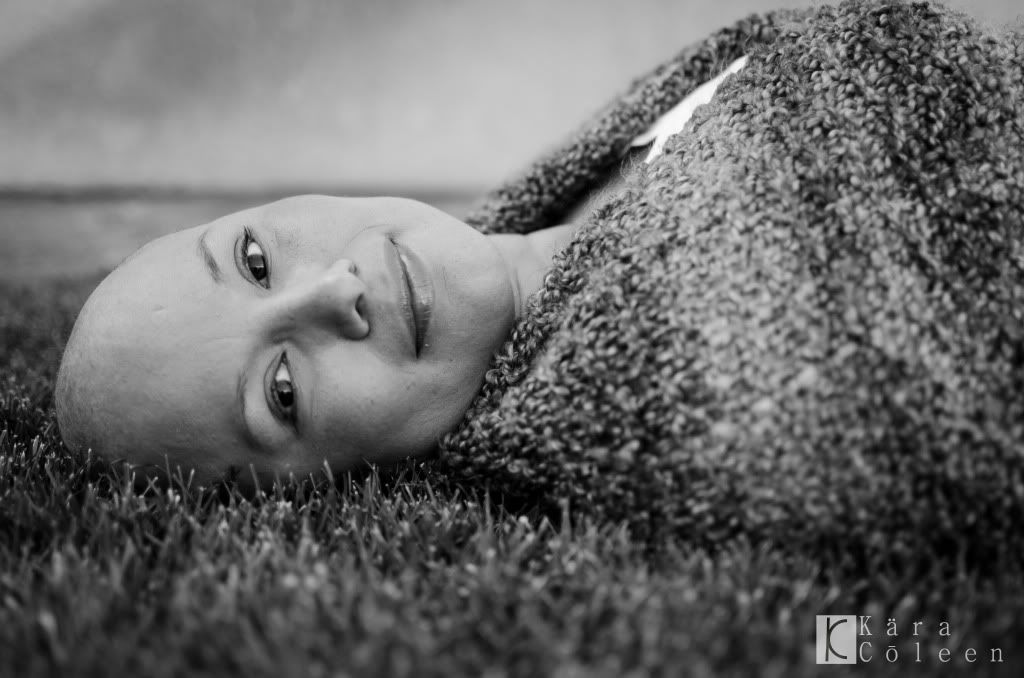 *****
For the second part of our shoot I told her to throw on a sexy dress and some heels. We were gonna bring sexy back!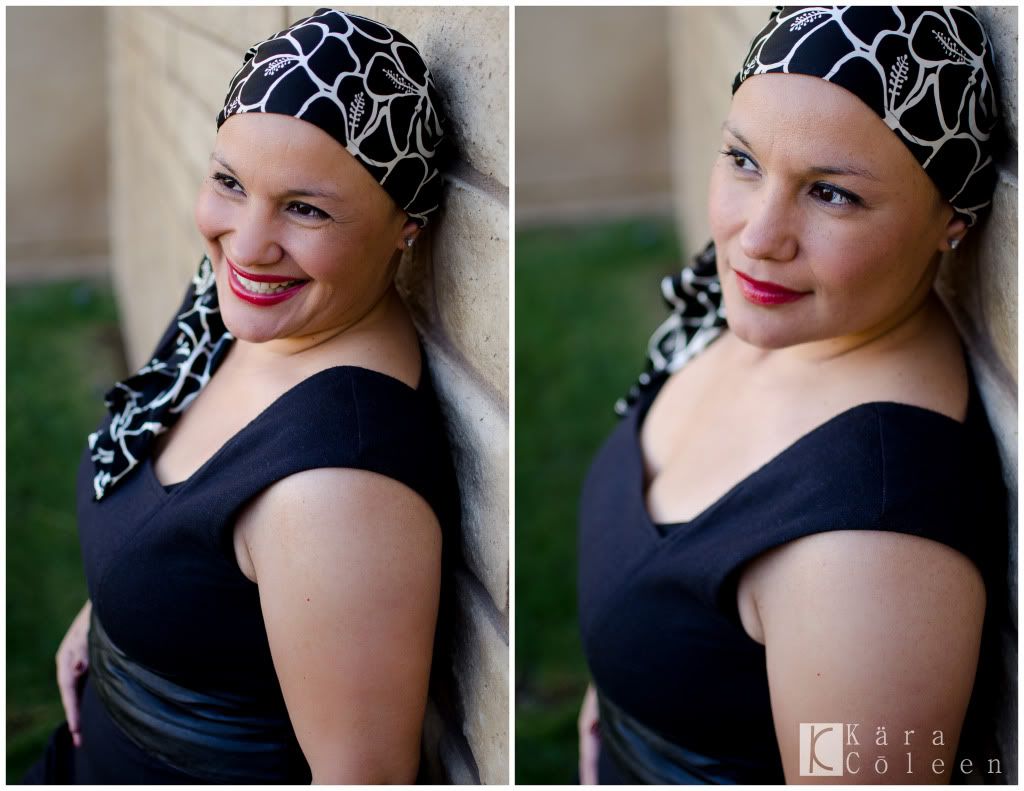 *****
Saying goodbye to the scarf. This is her in the middle of saying "Enough! I don't need this."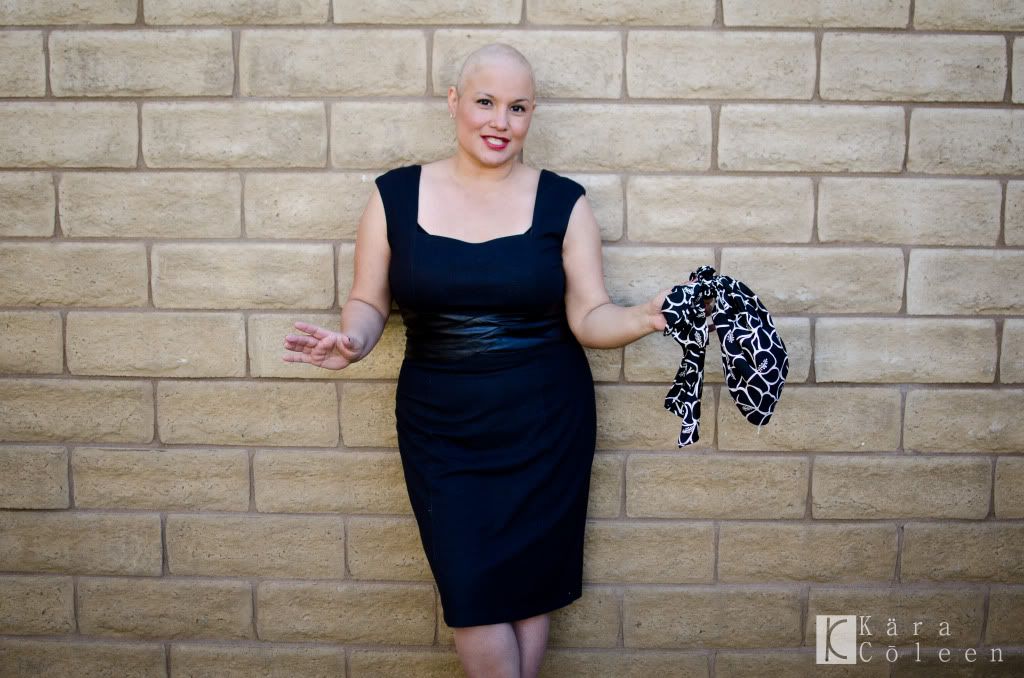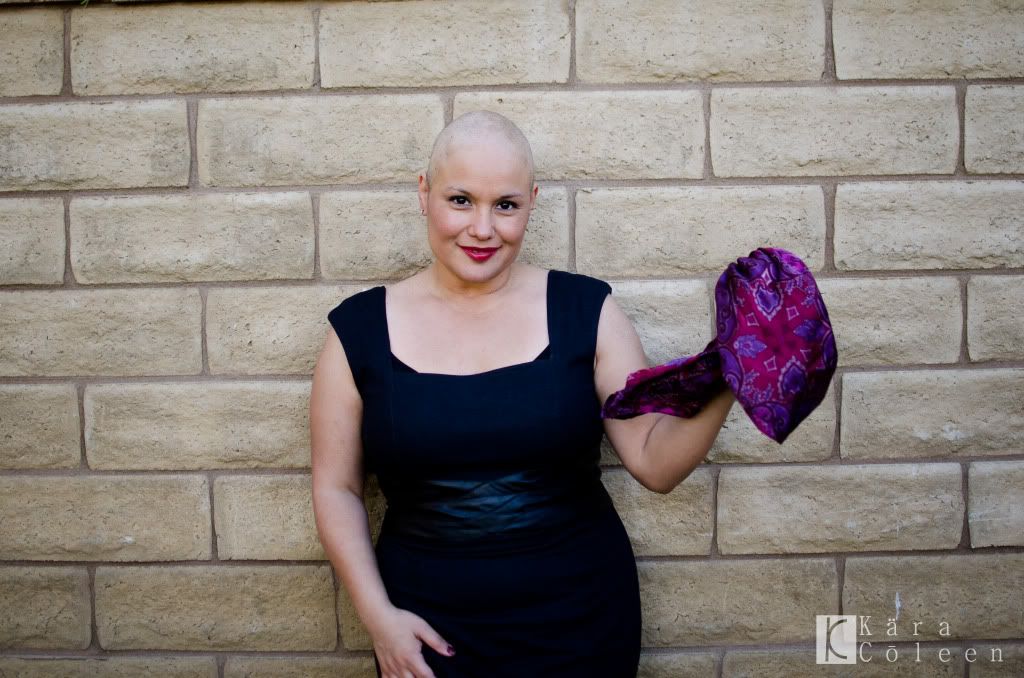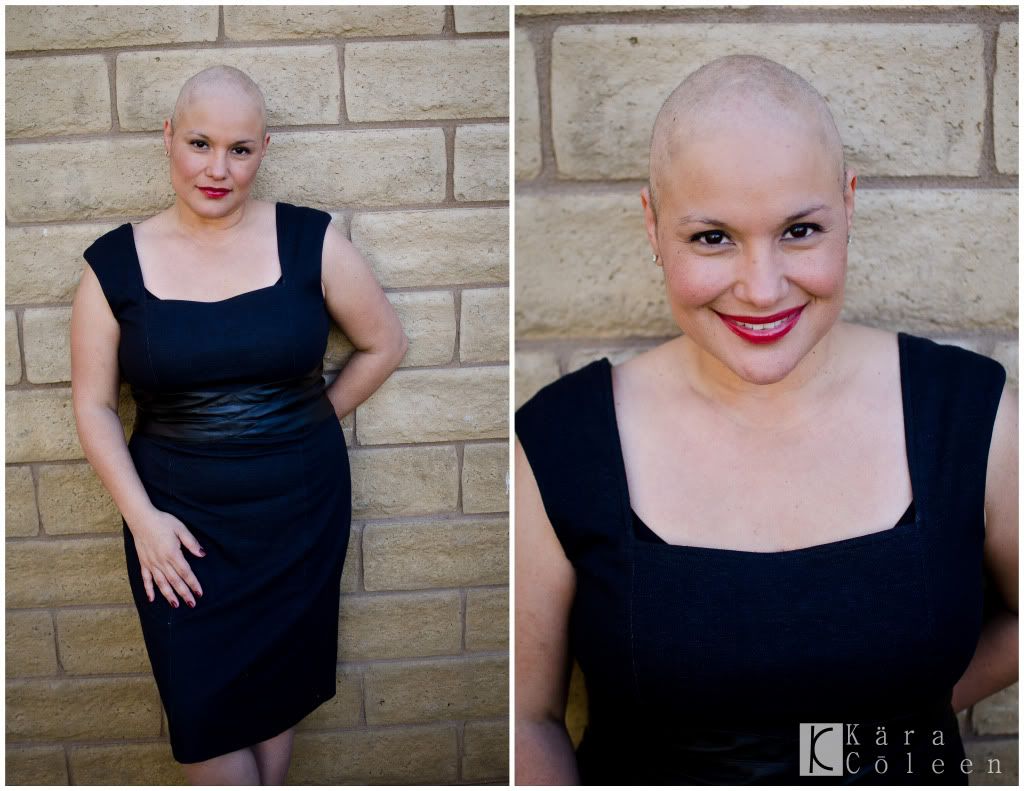 *****
I know that inner beauty is just as important if not more so than outer beauty, but alas my camera does not. ;)
So THANK YOU Monica for being so beautiful inside and out!!
Posted in: personal, Portraits on at on Saturday, November 19, 2011 5 comments