I met Gloria back in January of '03. We were in the same training class at Phenomenex, our first "real" job. We were ready to be responsible adults and take on the world. And to our credit, there was some level of responsibility there, but mostly it was all about clothes, make-up, crazy weekends in Hermosa or Manhattan Beach, trips to Vegas to blow our hard earned cash on bottle service at [insert new trendy club here] and of course... boys. :) Those first few years were an extension of undergrad only better.

And then... somewhere along the way Gloria went from being my party friend to my good friend... To an even better friend. And now she's someone I can't imagine living without. She has been there for all of my important milestones. When I got into Duke for business school, she was happier than I was. She threw me such an amazing send off I almost didn't want to leave.

But its a good thing I did because if I hadn't I wouldn't have been able to repay her for being such an incredible friend.

For those of you who don't know the story of how Brian and Gloria came to be Brian and Gloria, here it is:

Brian is my section mate Liz's brother. I met him when he was visiting his sister one weekend. Actually it was the MBA Games Auction Fuqua Friday. We all carpooled to school for some bidding and free booze. Brian as it turned out was living in Los Angeles. Always happy to make a connection I put Brian in touch with Gloria. There was some Facebooking for awhile and then finally their schedules aligned and they met up.

For their first date, Brian took Gloria to see Chris Rock. Nothing says "I love you" like racially charged stand-up... I always say. ;) Actually it was a great move cause Gloria LOVES to laugh. He'd found her Achilles heel. At least it was... and now he is...

I am SO happy for them both and I am thrilled to death that they let me do their engagement session. Brian, next time you're in town, dogfish on me. You were a trooper. Love you both!

Check out the gorgeous turquoise dress Gloria is wearing. Its from Hadley Emerson. I know Hadley from school and she is absolutely fabulous! I'm so happy her business is doing well.

Gloria's personalized gold necklace was created by the lovely Katherine Kane. She is insanely talented. I cannot WAIT to get one of her creations for myself.

To keep up with Kara Coleen Photography please "Like" me on Facebook. Thanks!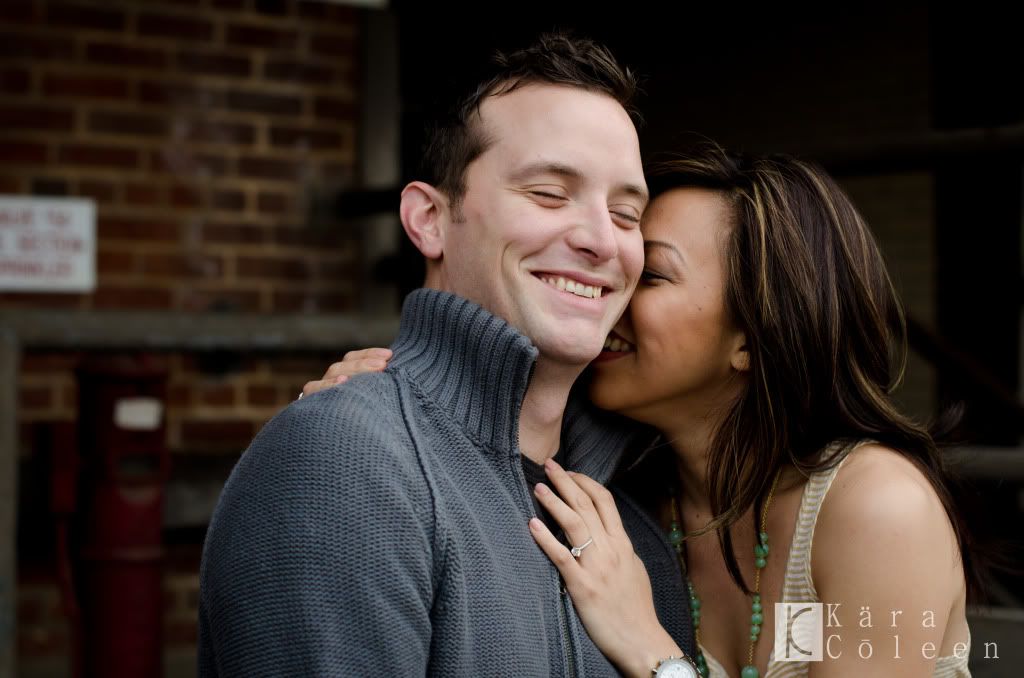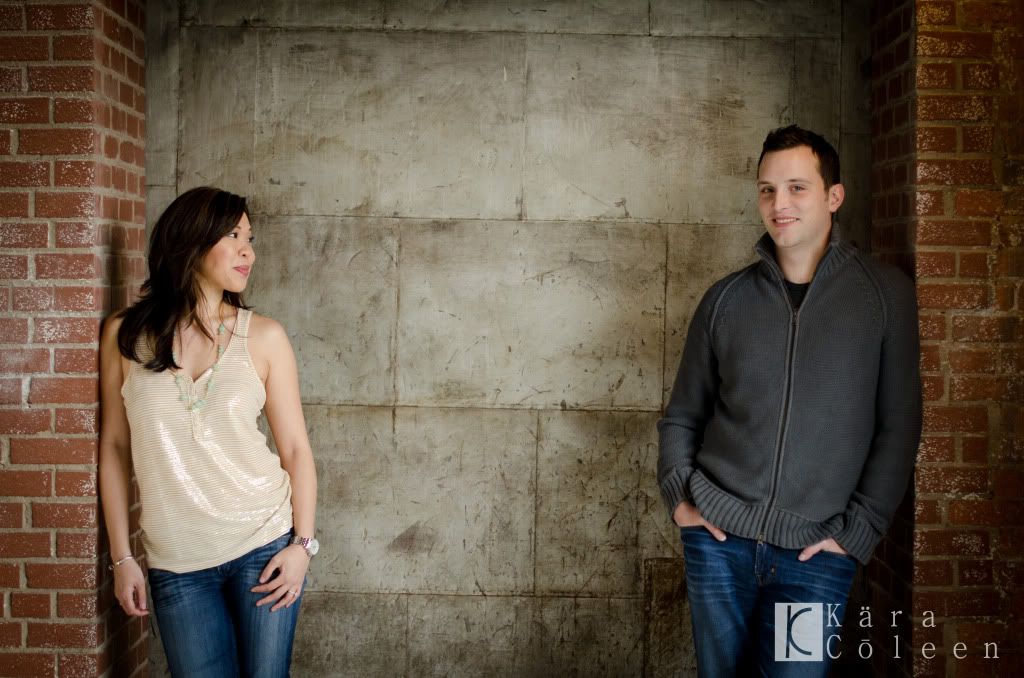 | | |
| --- | --- |
| | |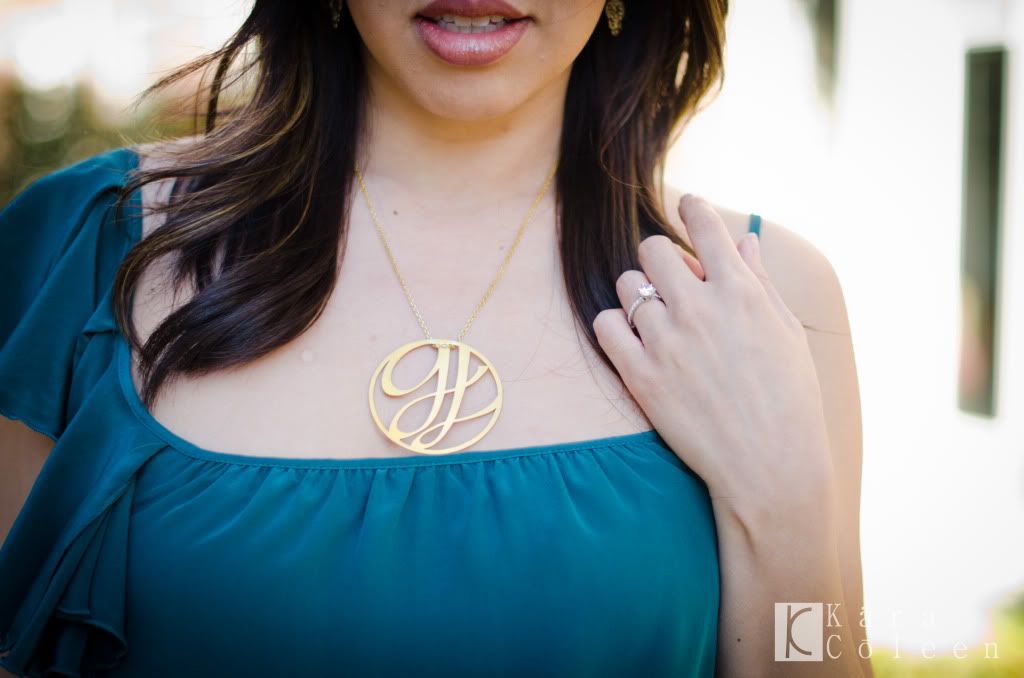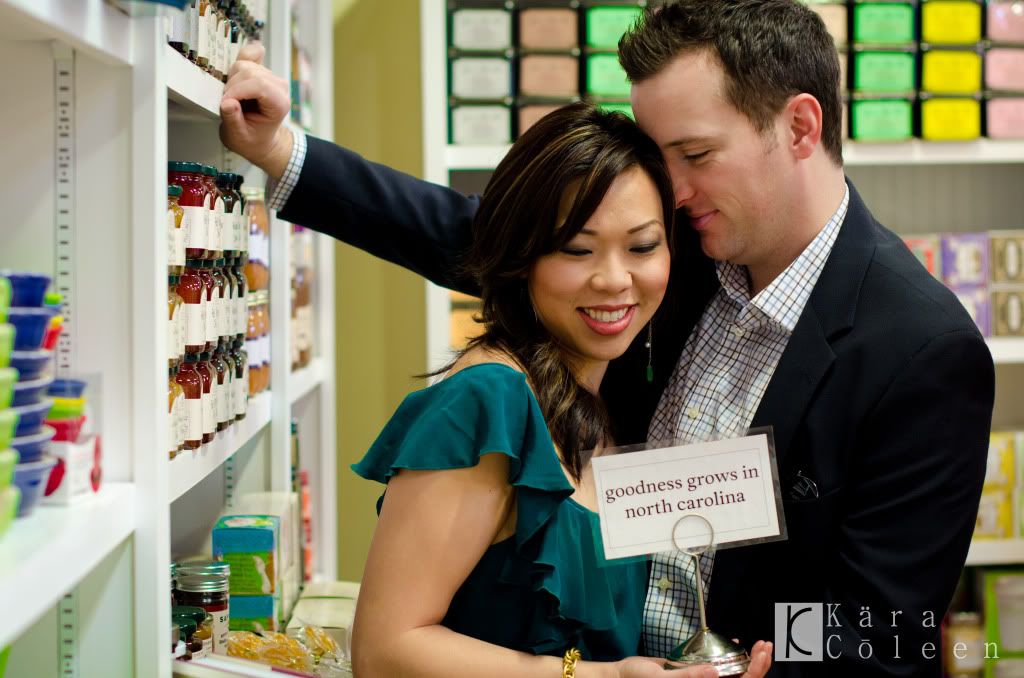 | | |
| --- | --- |
| | |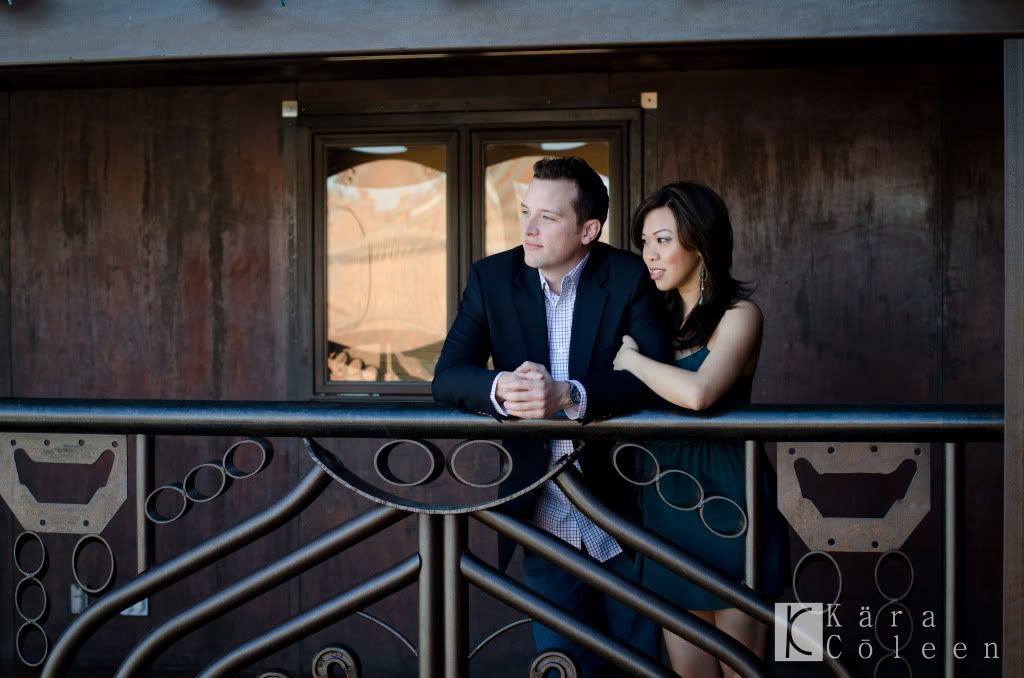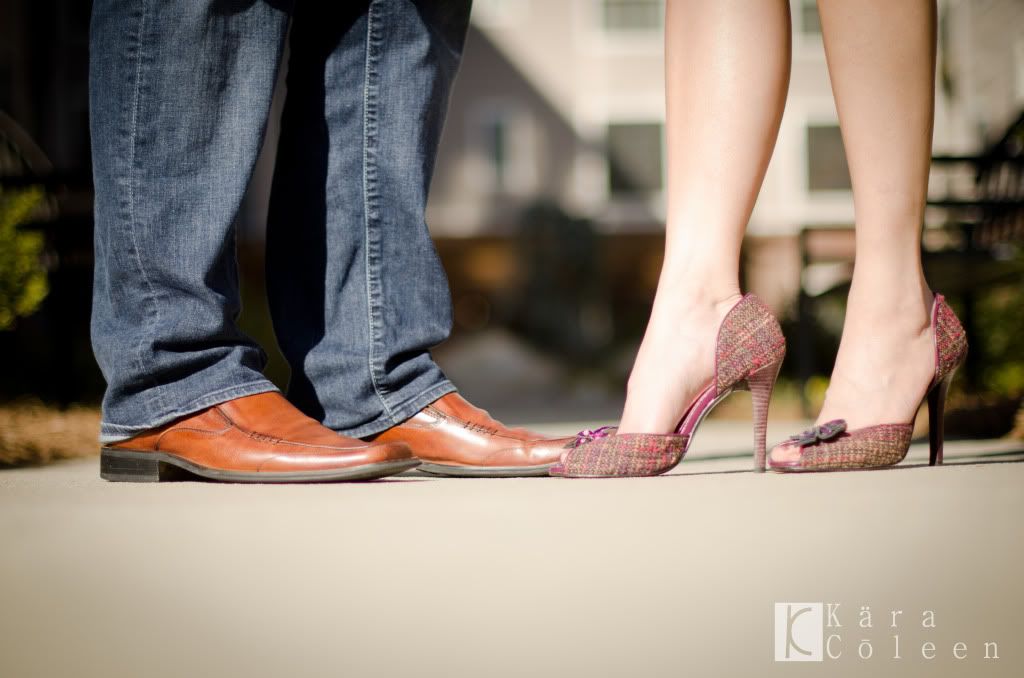 | | |
| --- | --- |
| | |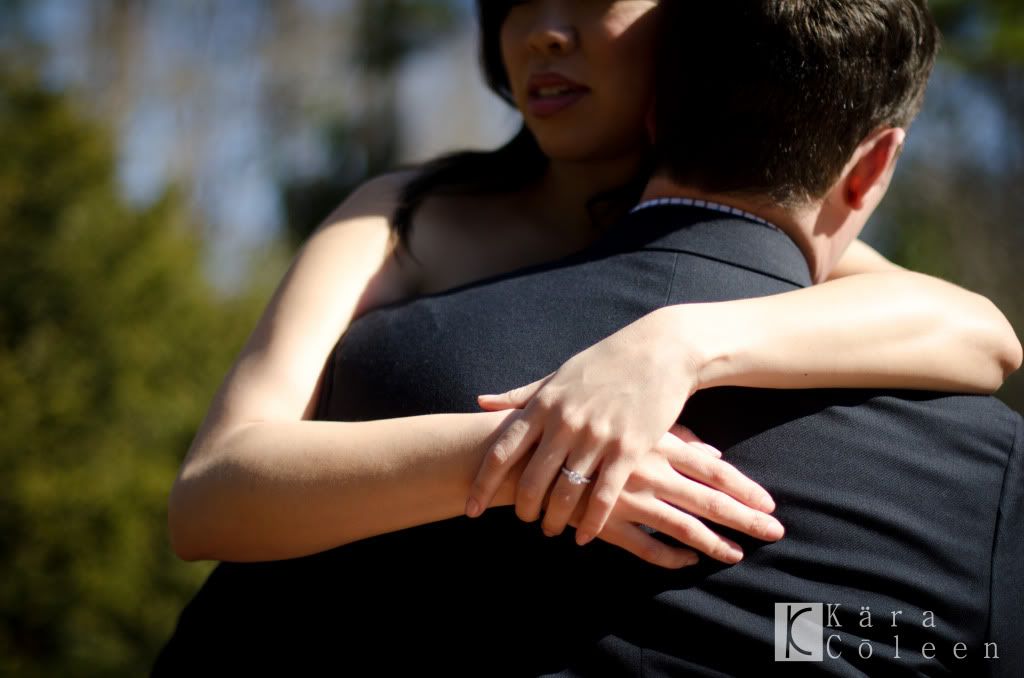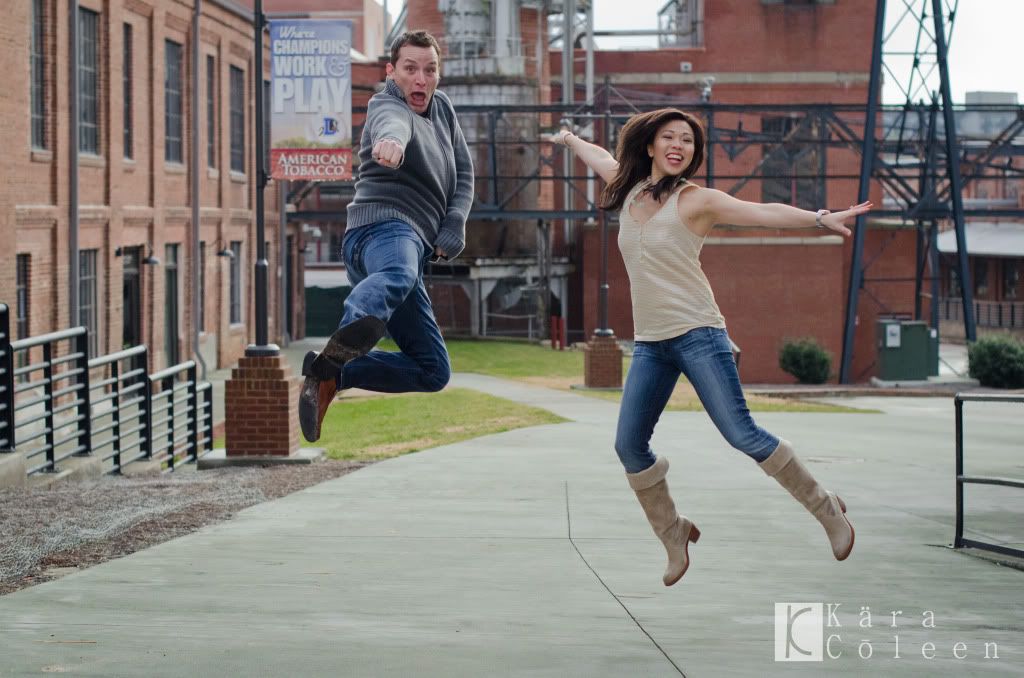 | | |
| --- | --- |
| | |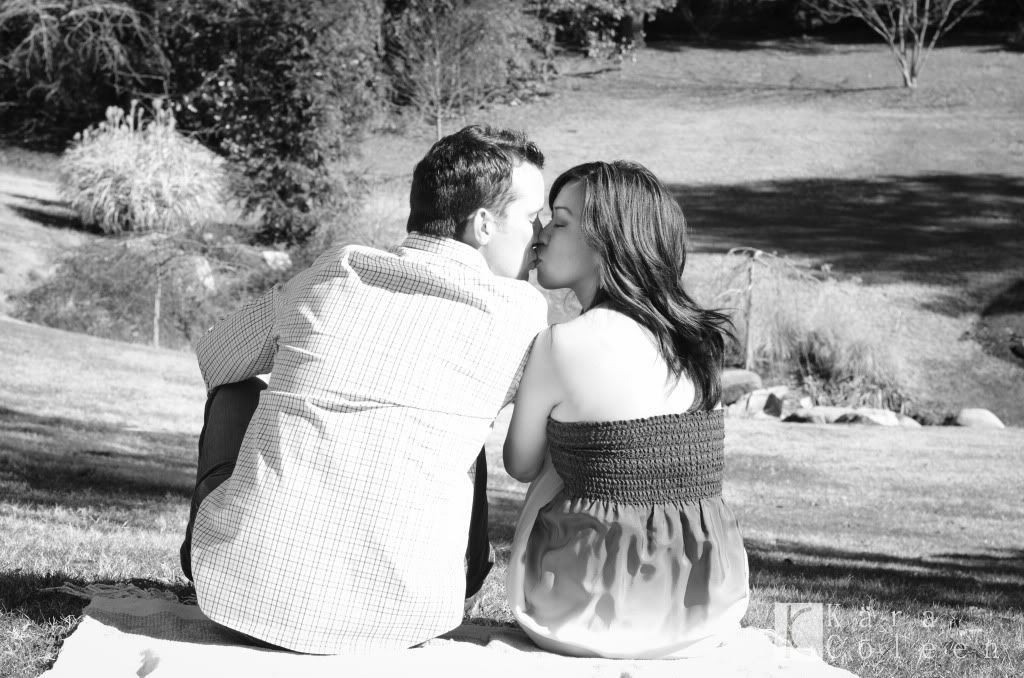 Posted in: engagements on at on Monday, February 07, 2011 0 comments