Gloria's bridal shower was held at Golosa Cafe in Philadelphia. The theme of the bridal shower was inspired by her favorite 1950's sitcom, I Love Lucy and we were sure to include lots of heart accents to show just how much we LOVE Gloria and of there was plenty of chocolate goodness for us to stuff our faces as Lucy and Ethel did in the infamous Chocolate Factory episode. Golosa Cafe was the perfect location for our intimate affair.

Gloria was all smiles from the moment her party started until well after it ended, so as far as I'm concerned the day was a big success!



****
Her custom designed invitations...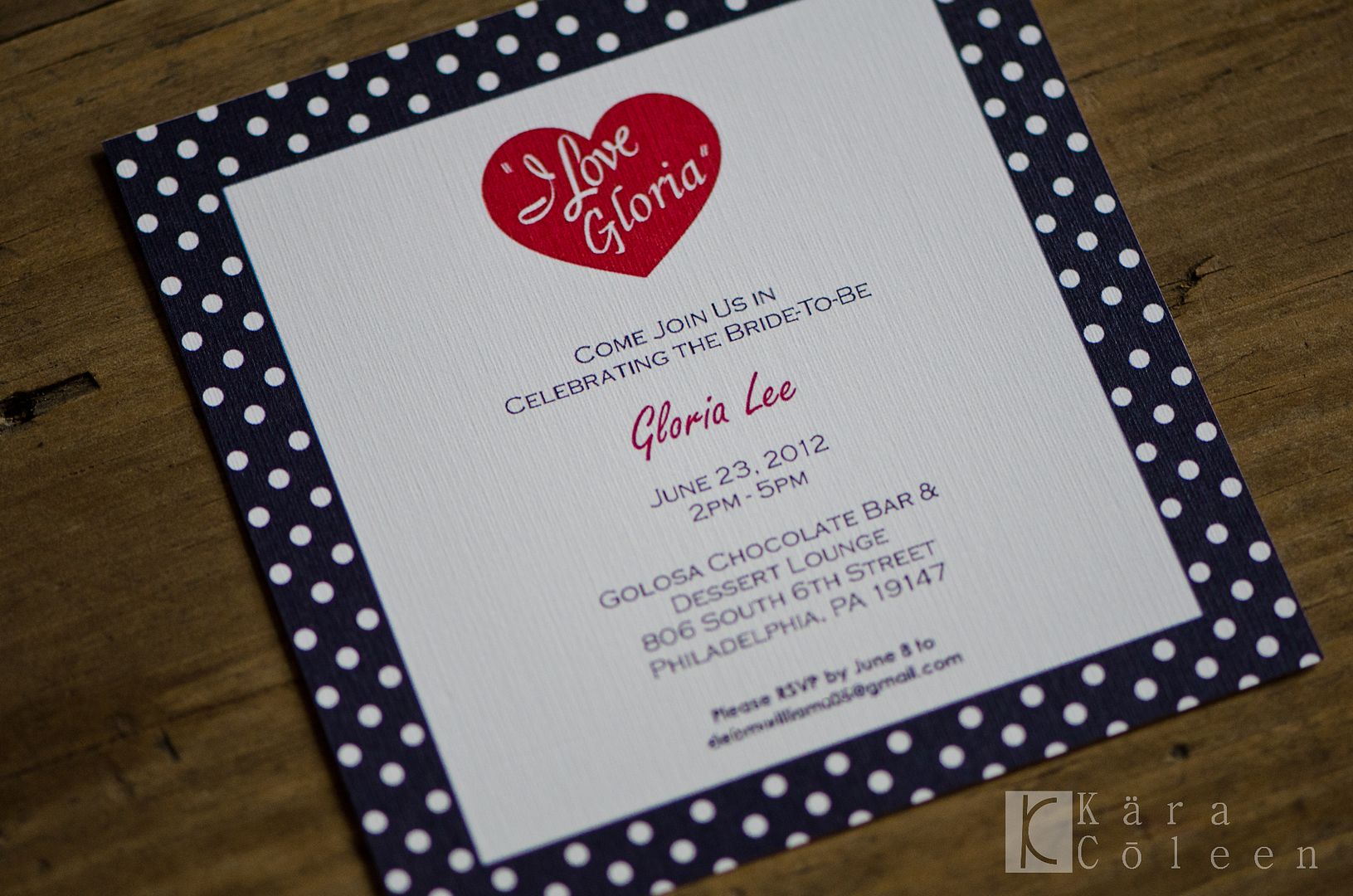 The lovely bride to be was a vision in white as she walked up to
Golosa
! She rocked a gorgeous Jaclyn Draped
Theory
dress which one might remember from the bridal shower scene in the film Bridesmaids... unless one was too distracted by Kristin Wiig's meltdown, complete with an assault on a giant cookie. :)
And I absolutely LOVED her
Golden Feather Headband
by
Tessa Kim
.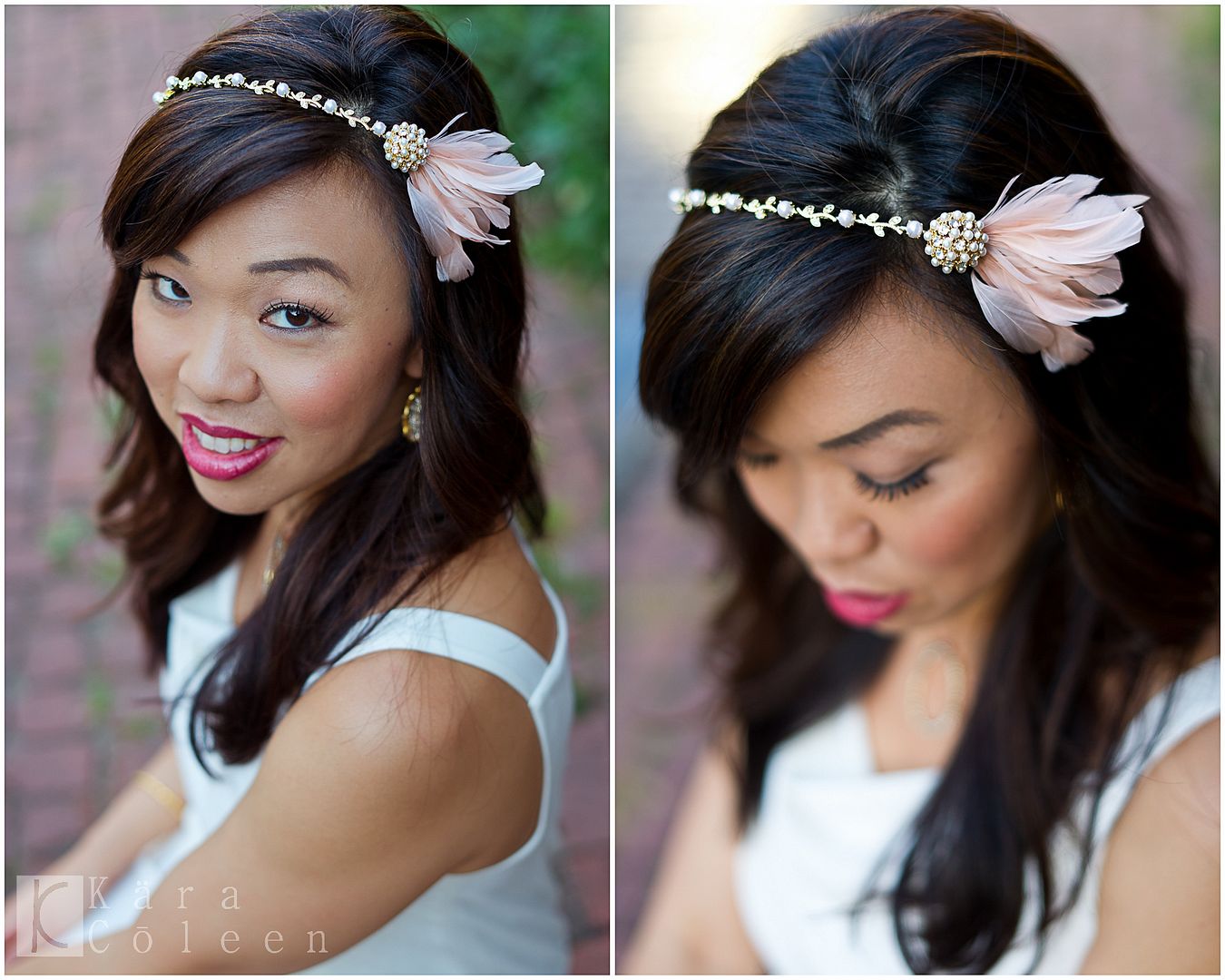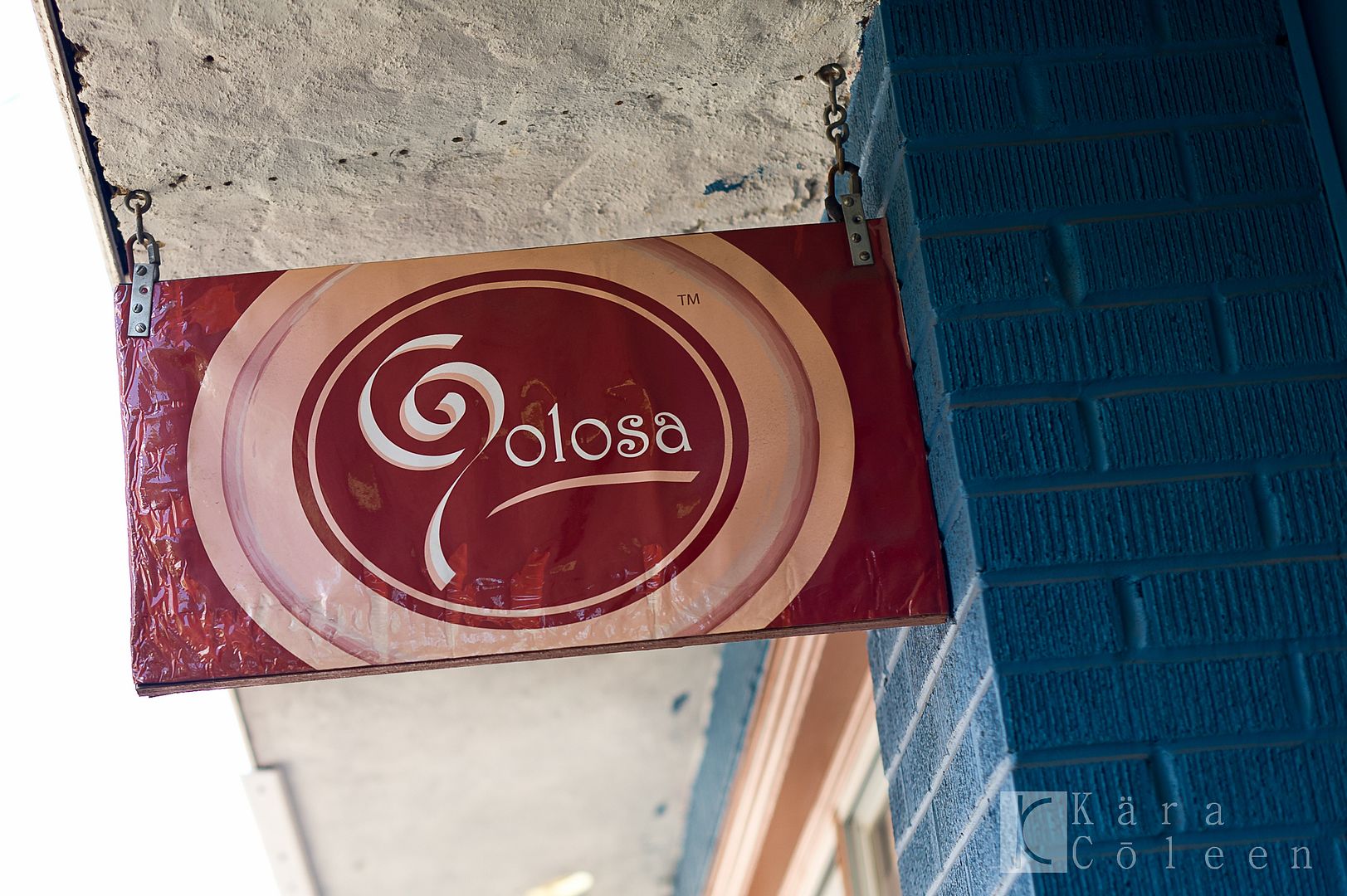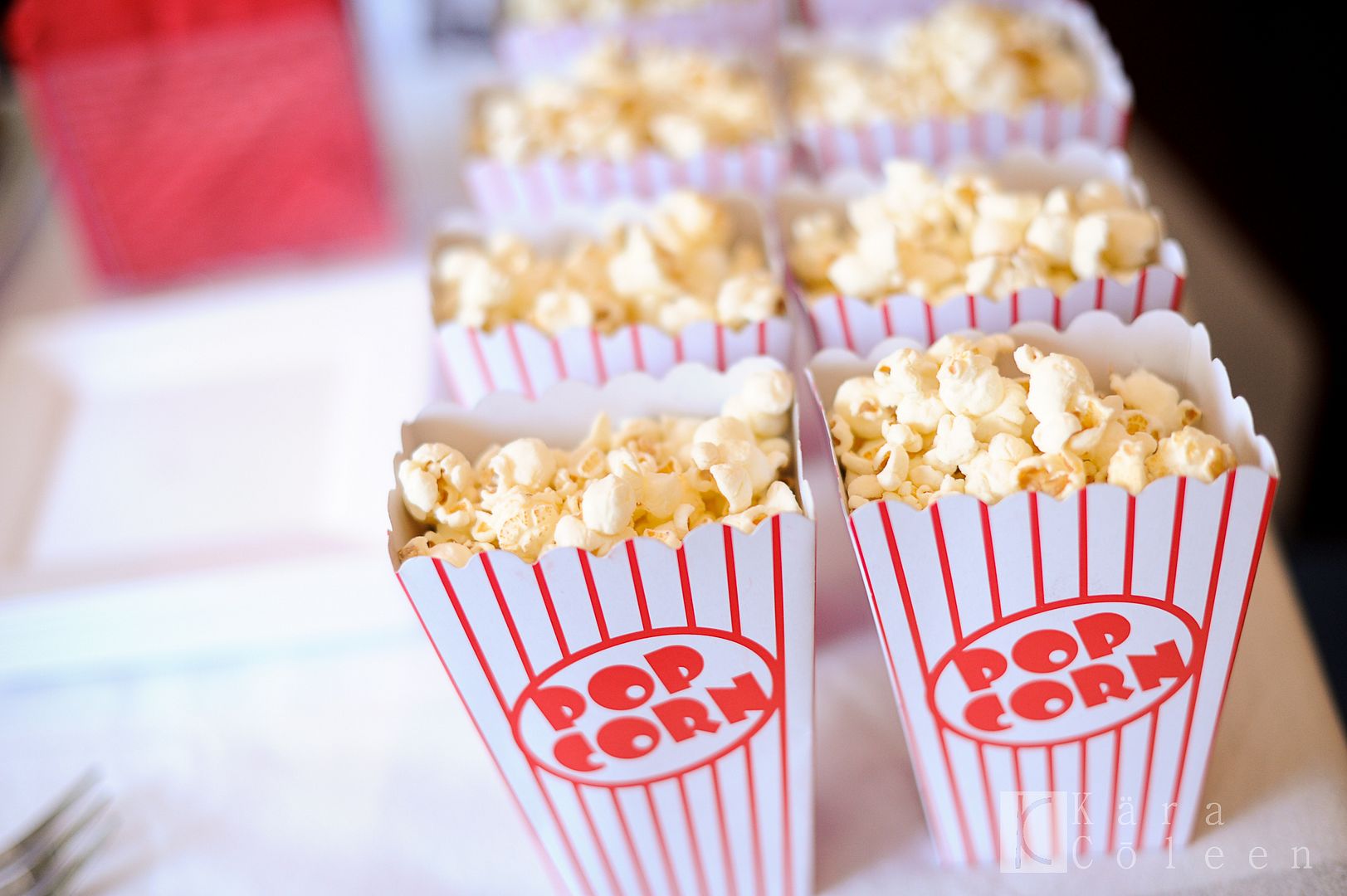 Fabio, the owner of Golosa, was so great to work with! He created a custom menu for us with many delectable sweets. Everything, and I do mean everything was incredible! The truffles were like nothing I've ever had and their chocolate drinks were heavenly.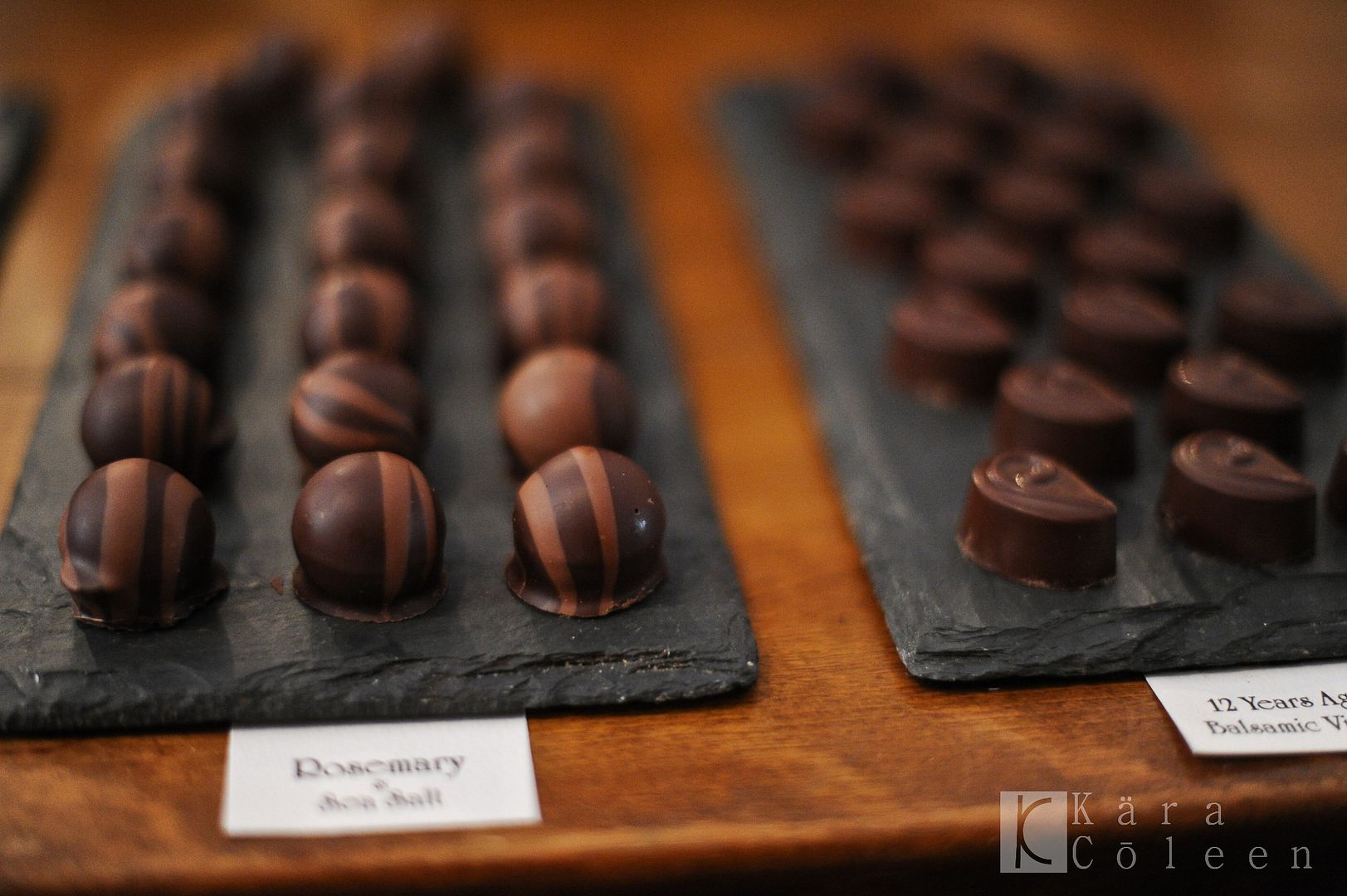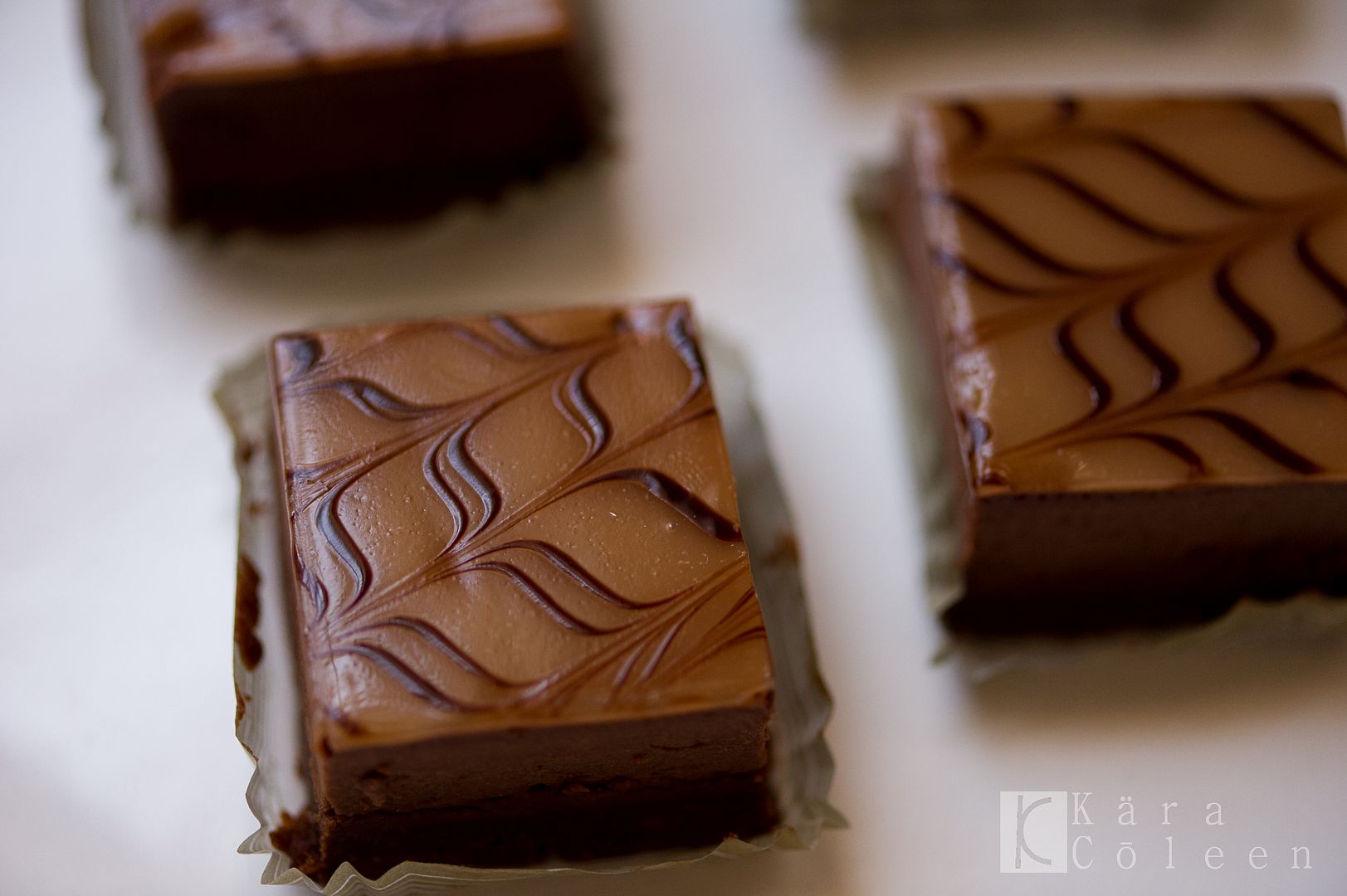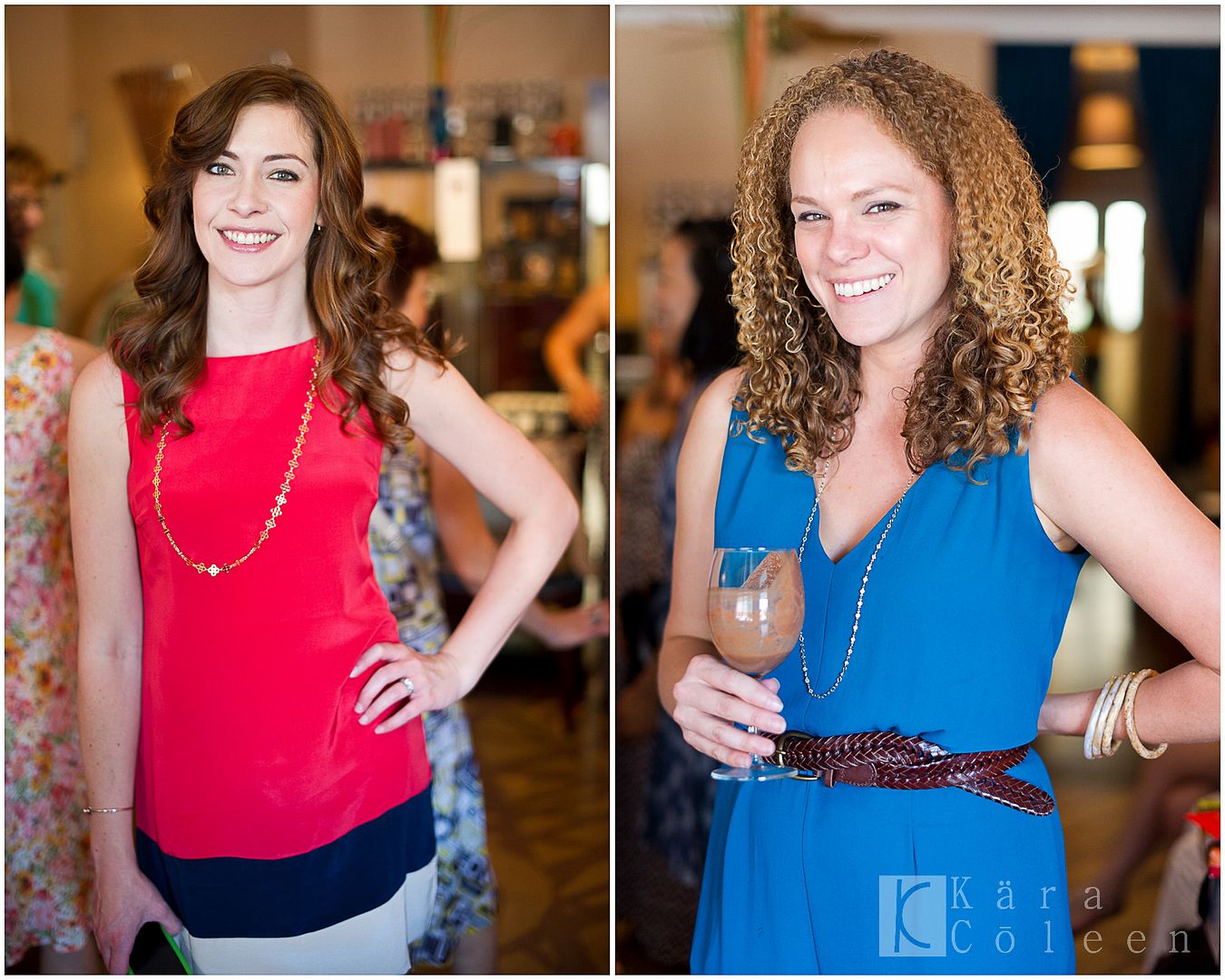 Best Red Velvet Cake I've ever had in my life!!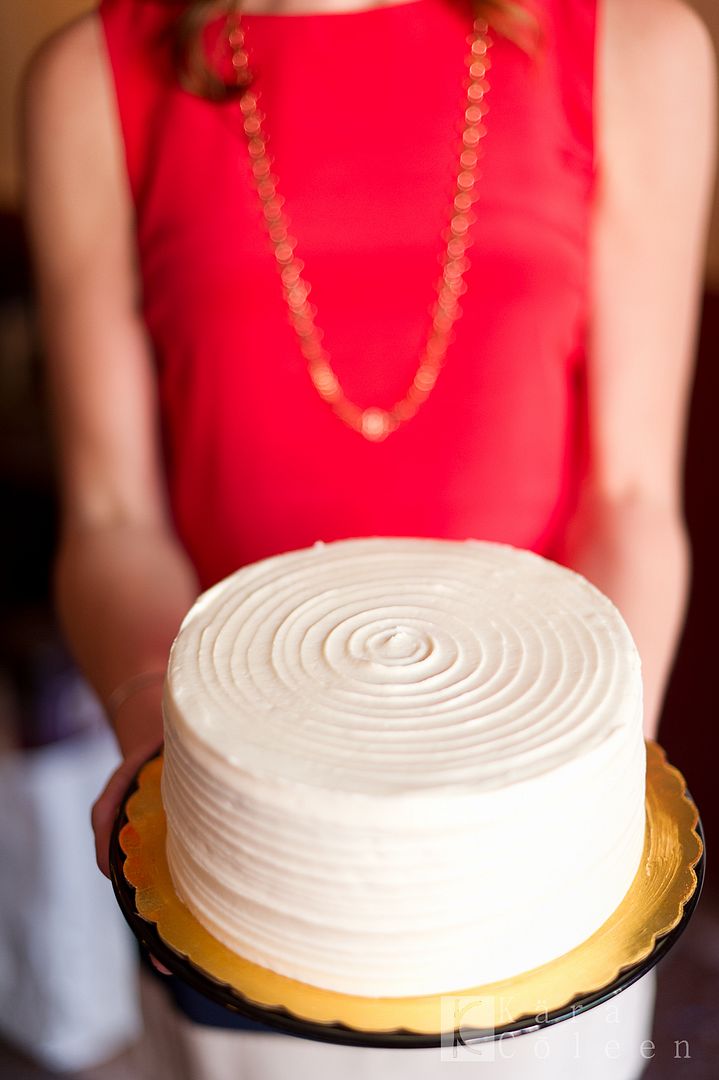 And what shower would be complete without tiny foods!
And props! You can wear bow-ties on your mouth right??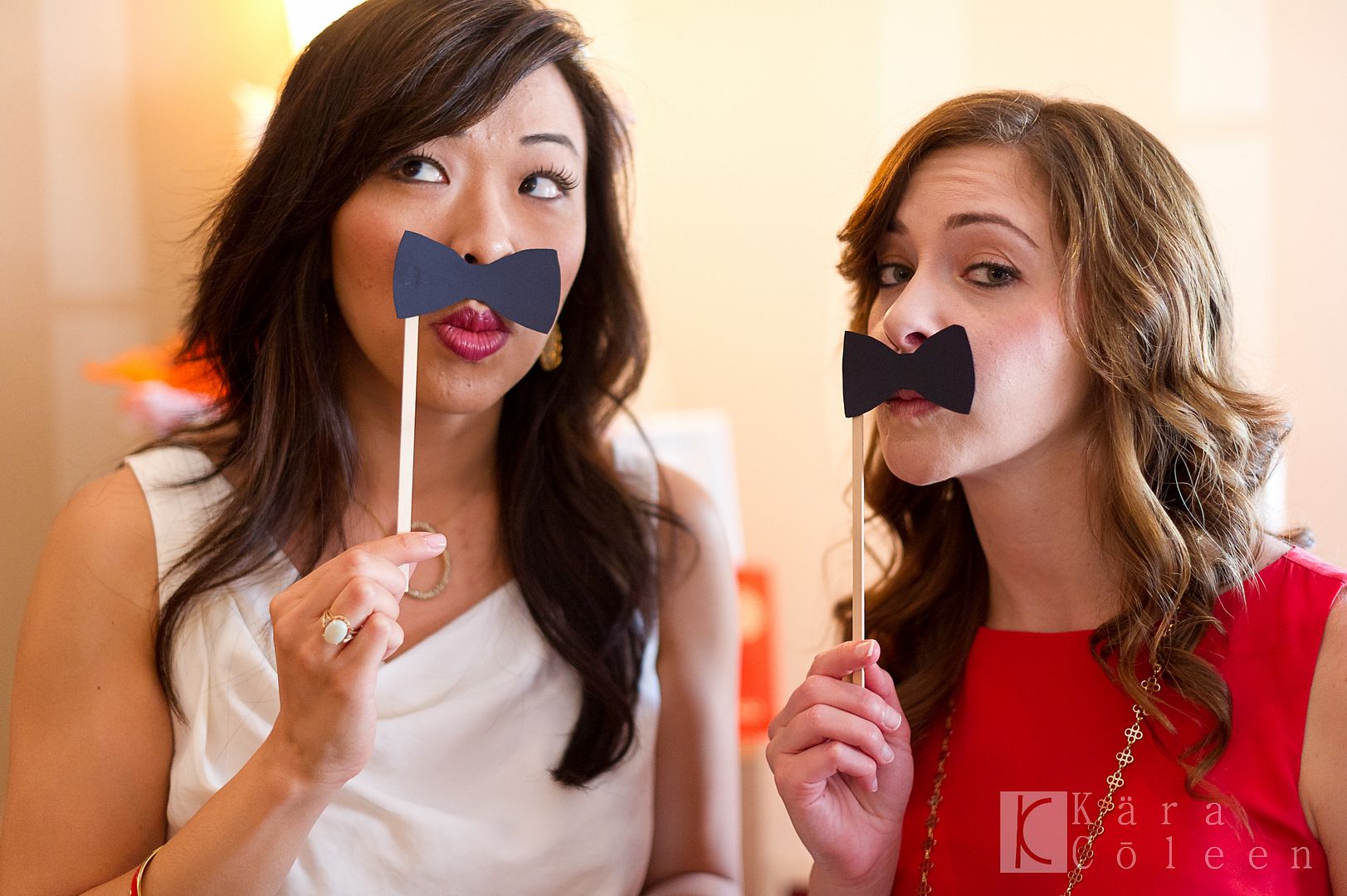 The maid of honor created these adorable sheets for the He Said She Said game where the guests had to guess which person said a specific quote. Instead of having everyone write down their answers she made red lip-sticks to hold up if they thought the quote was said by Gloria and Bow-tie sticks if they thought the quote was said by Brian. Such a cute idea and tons of fun!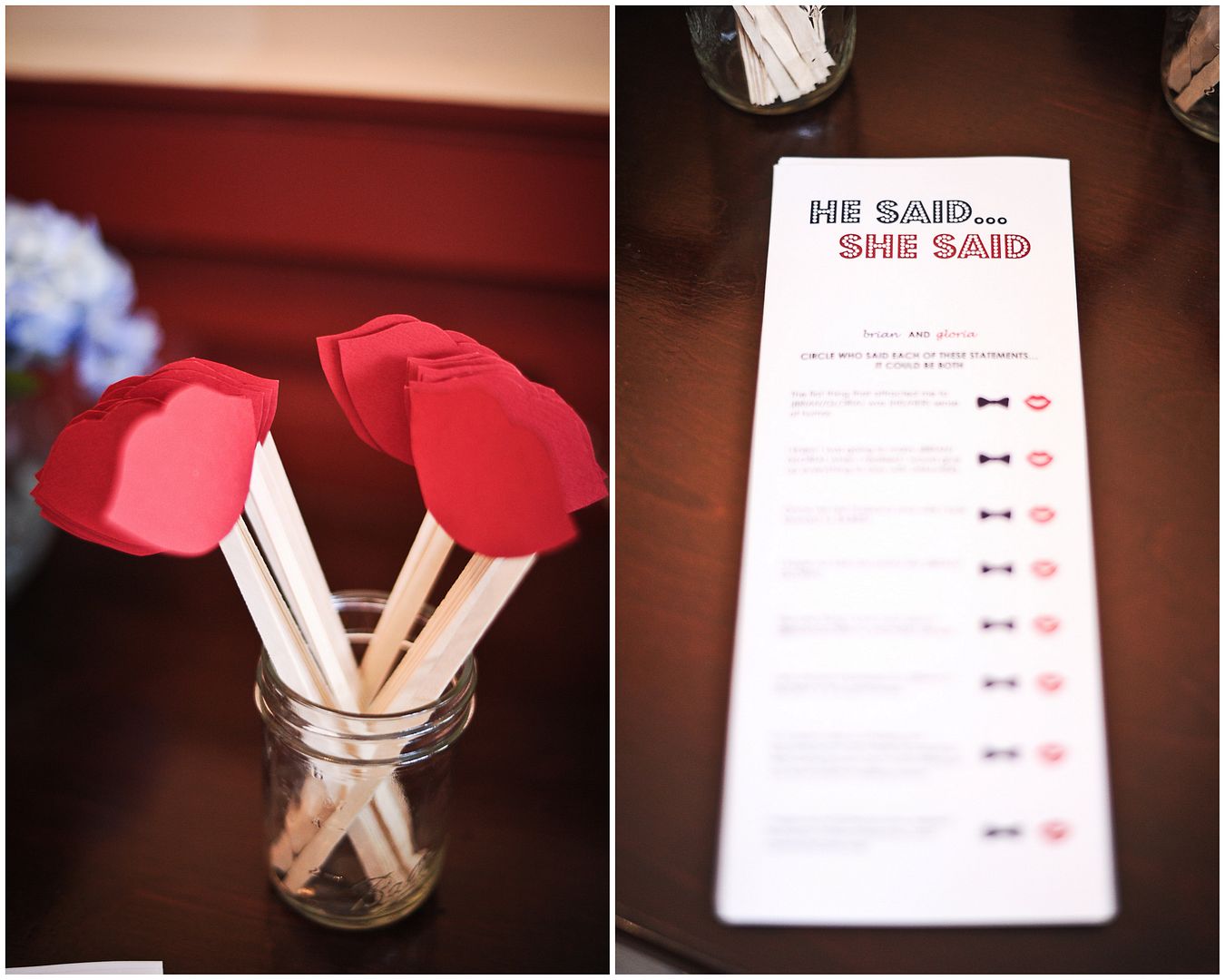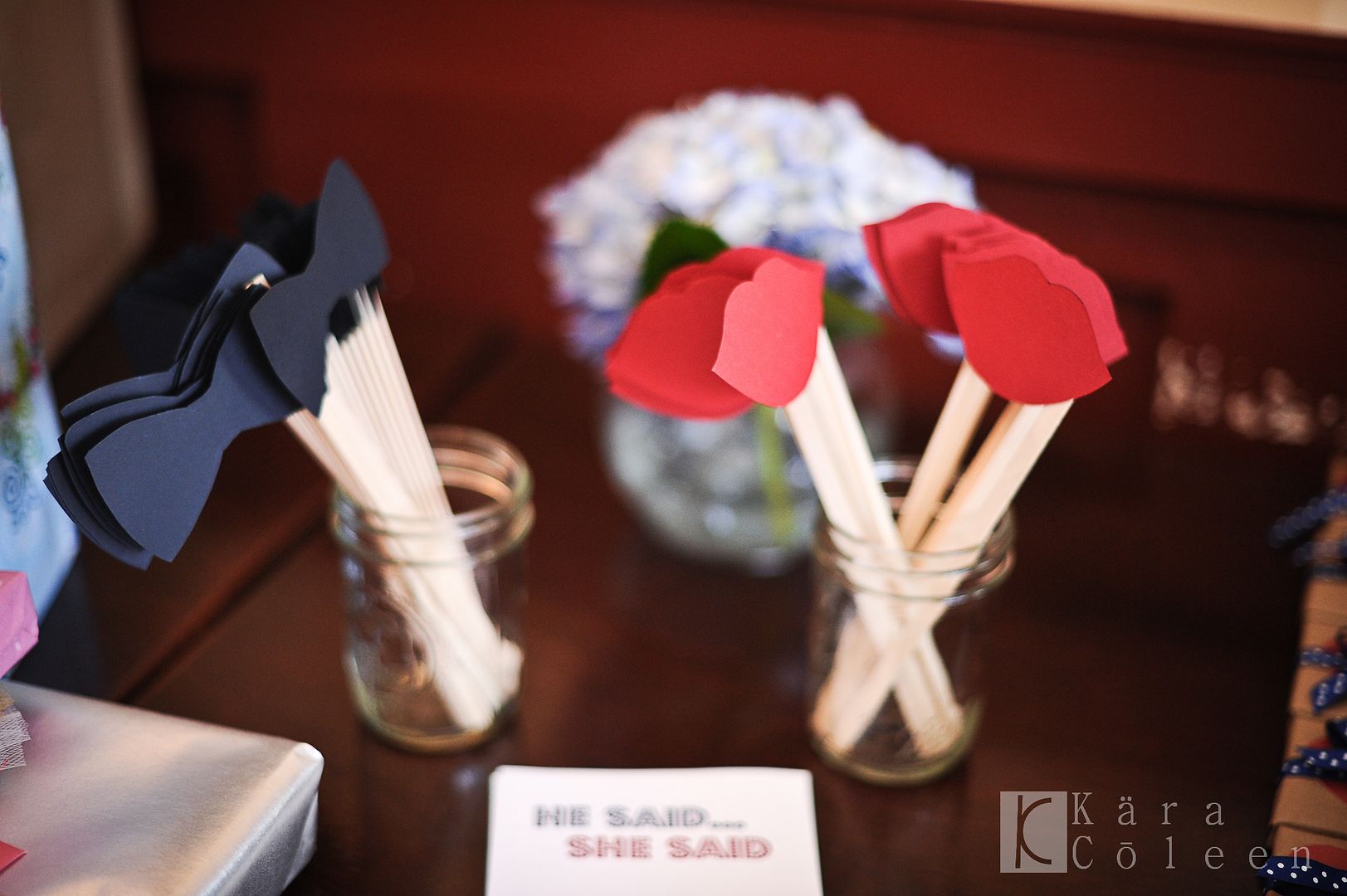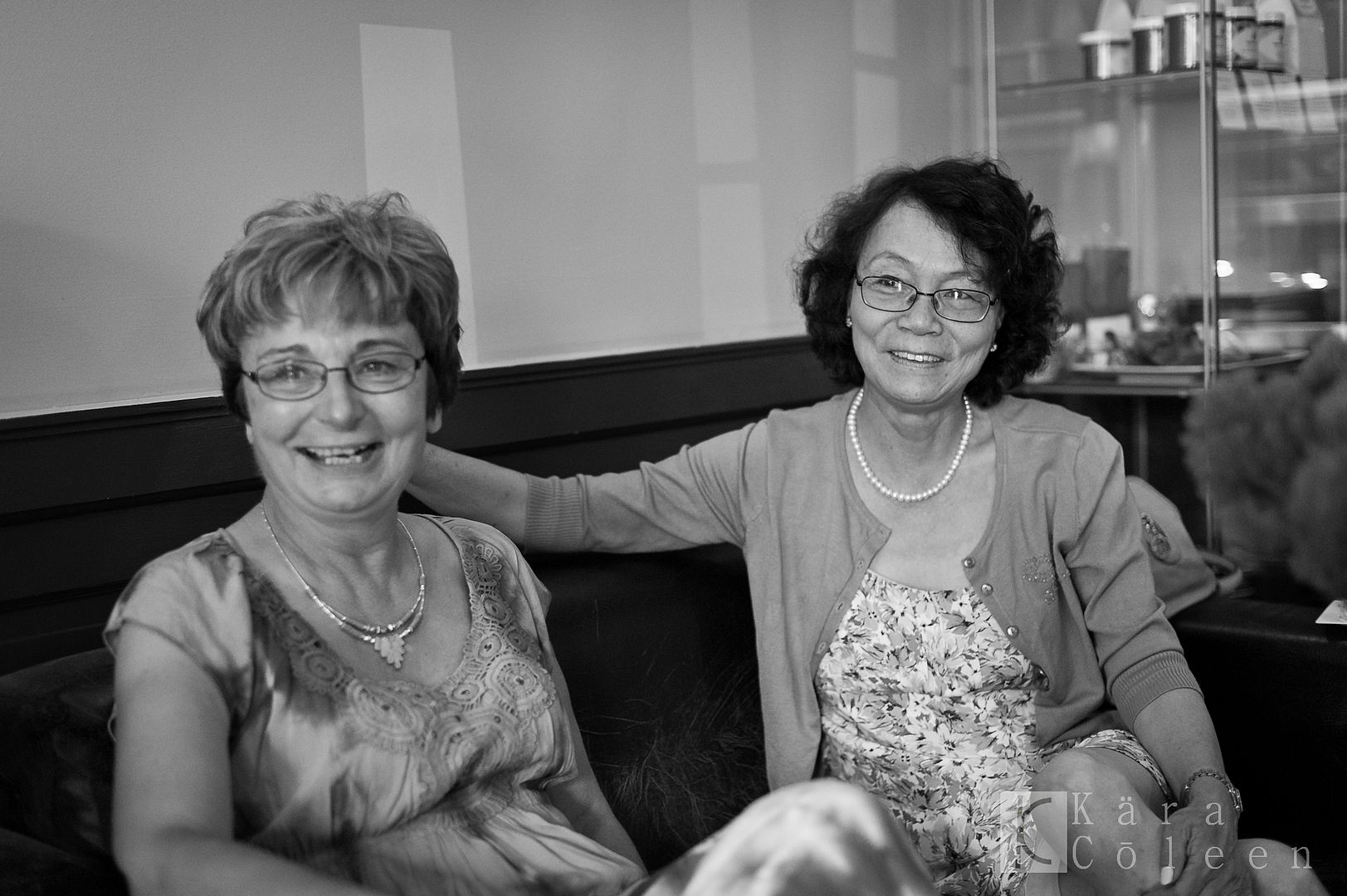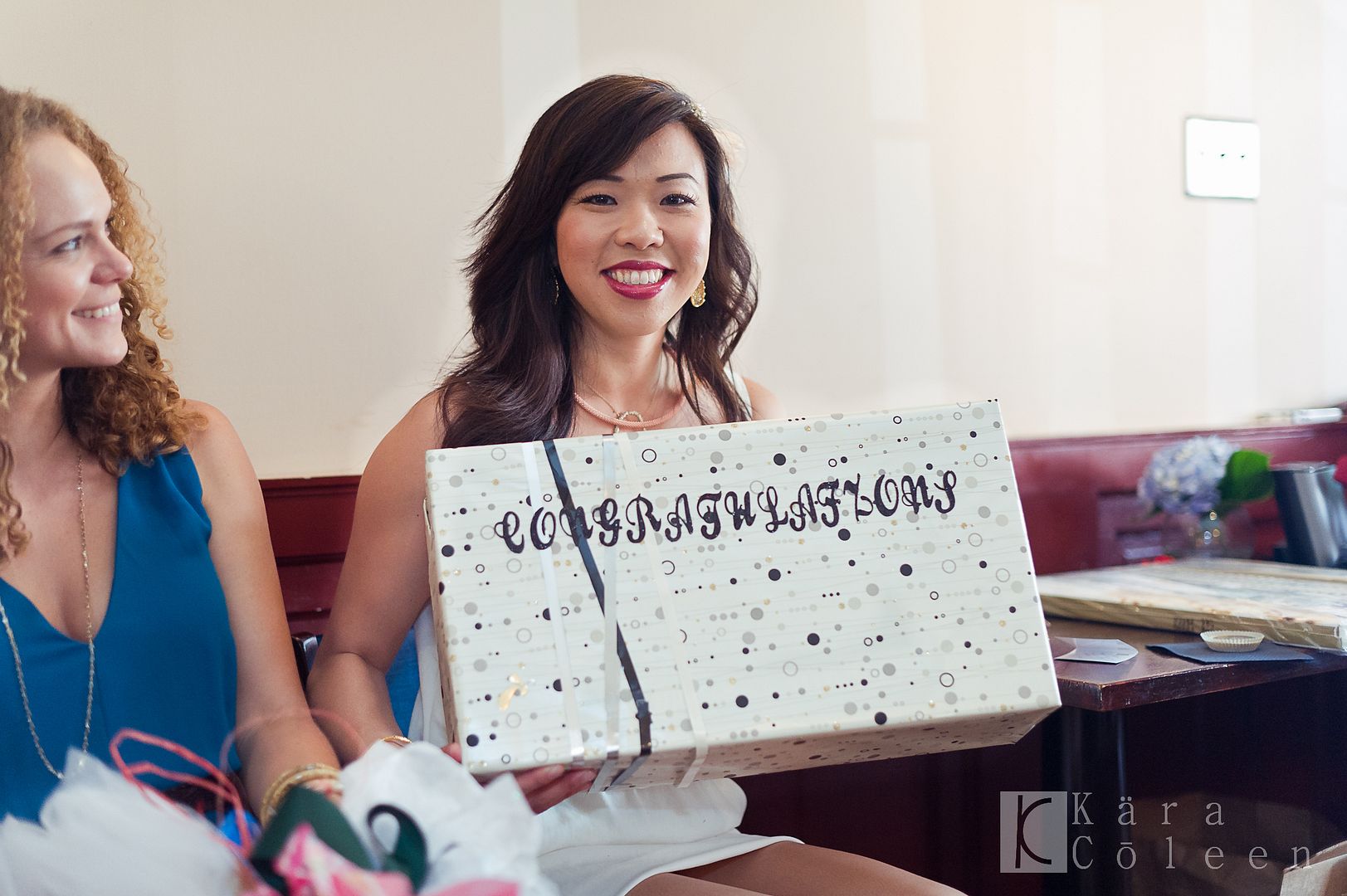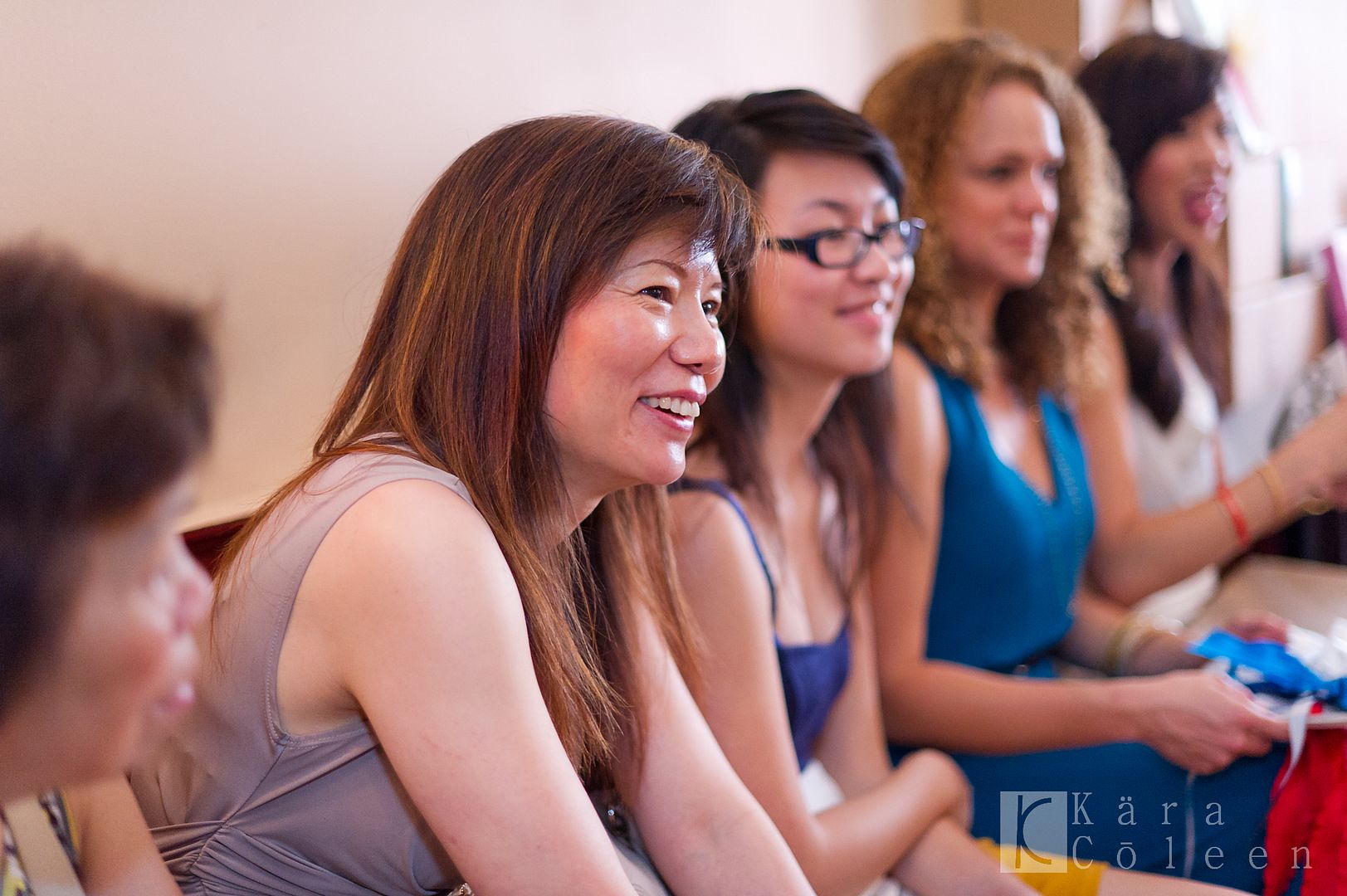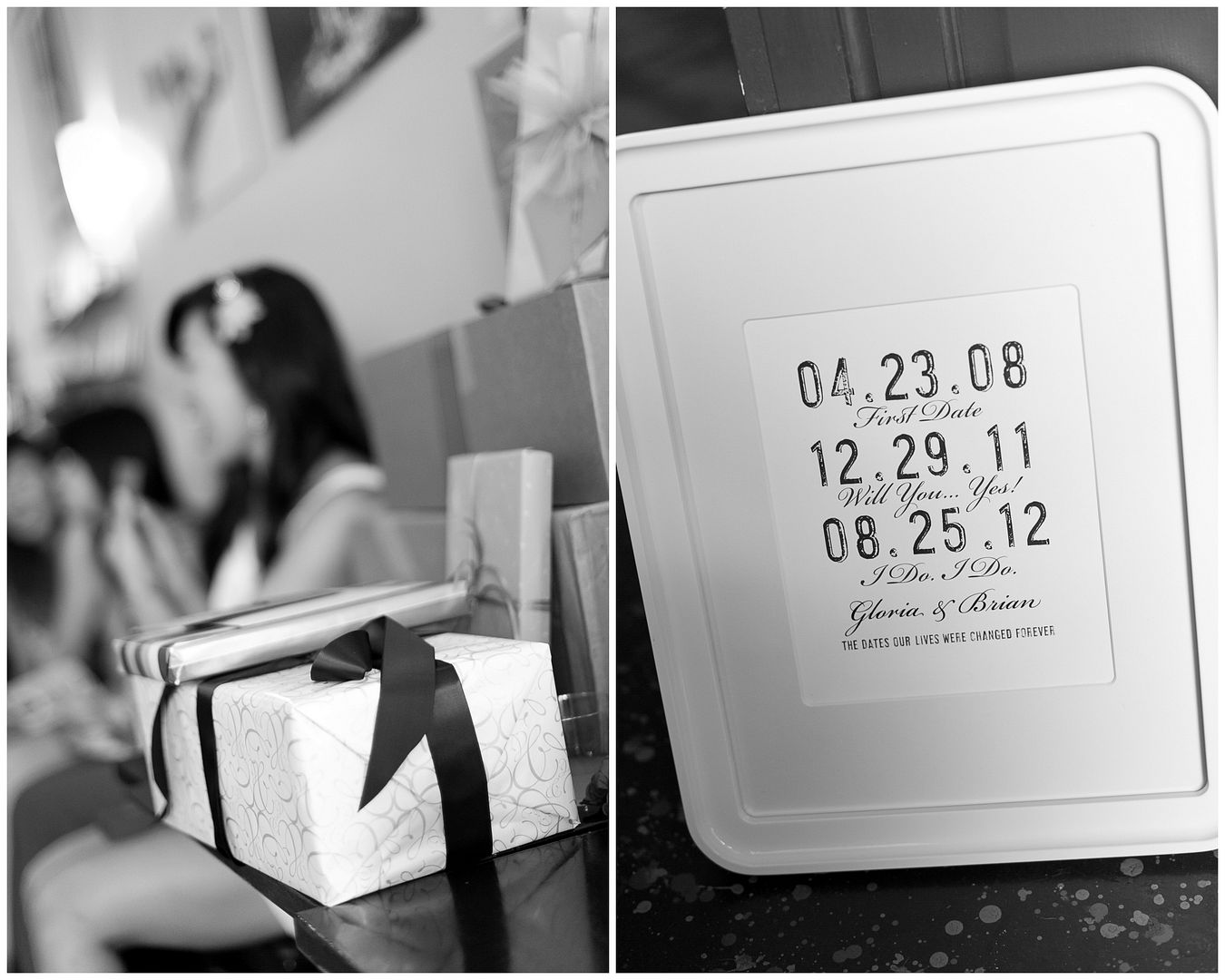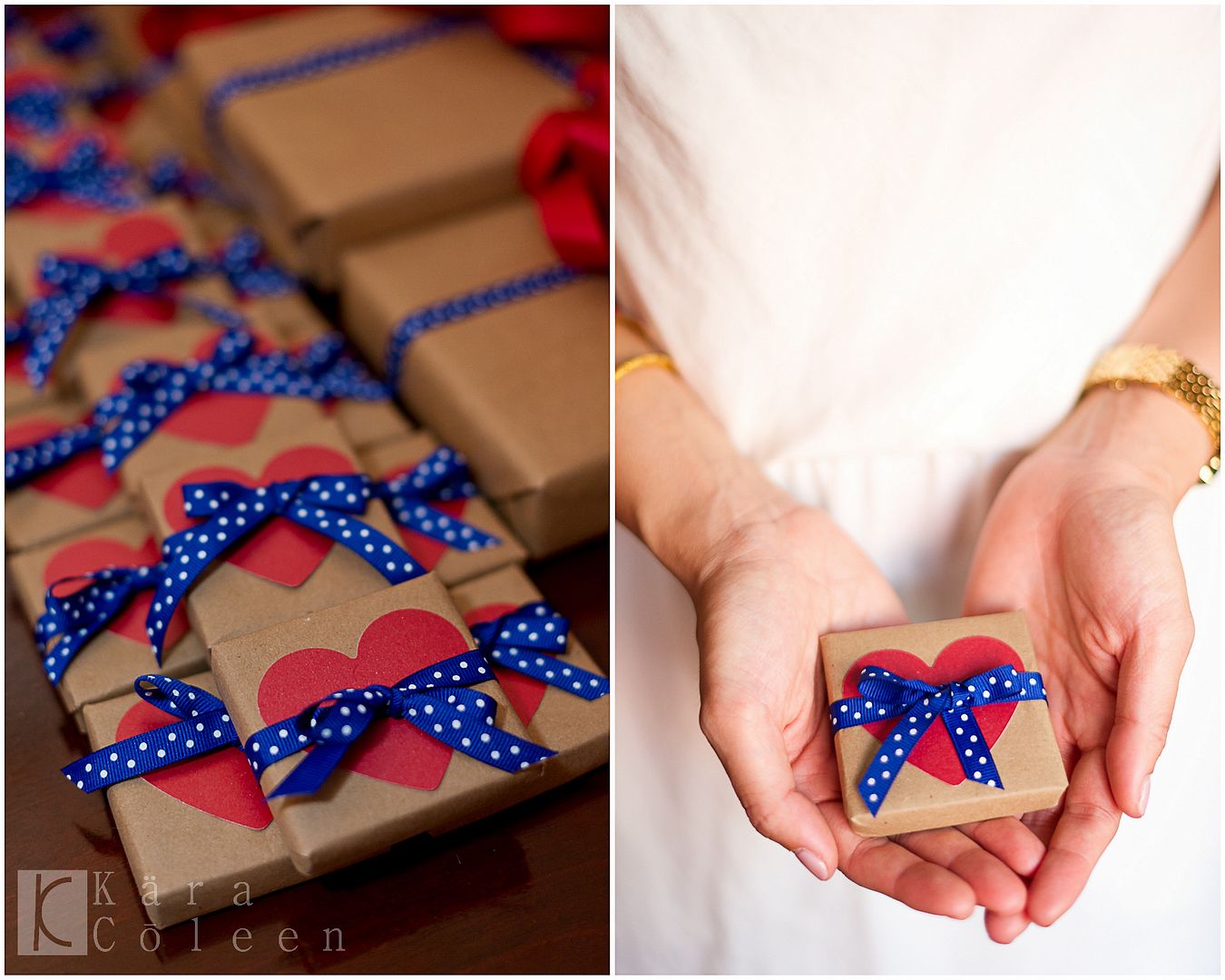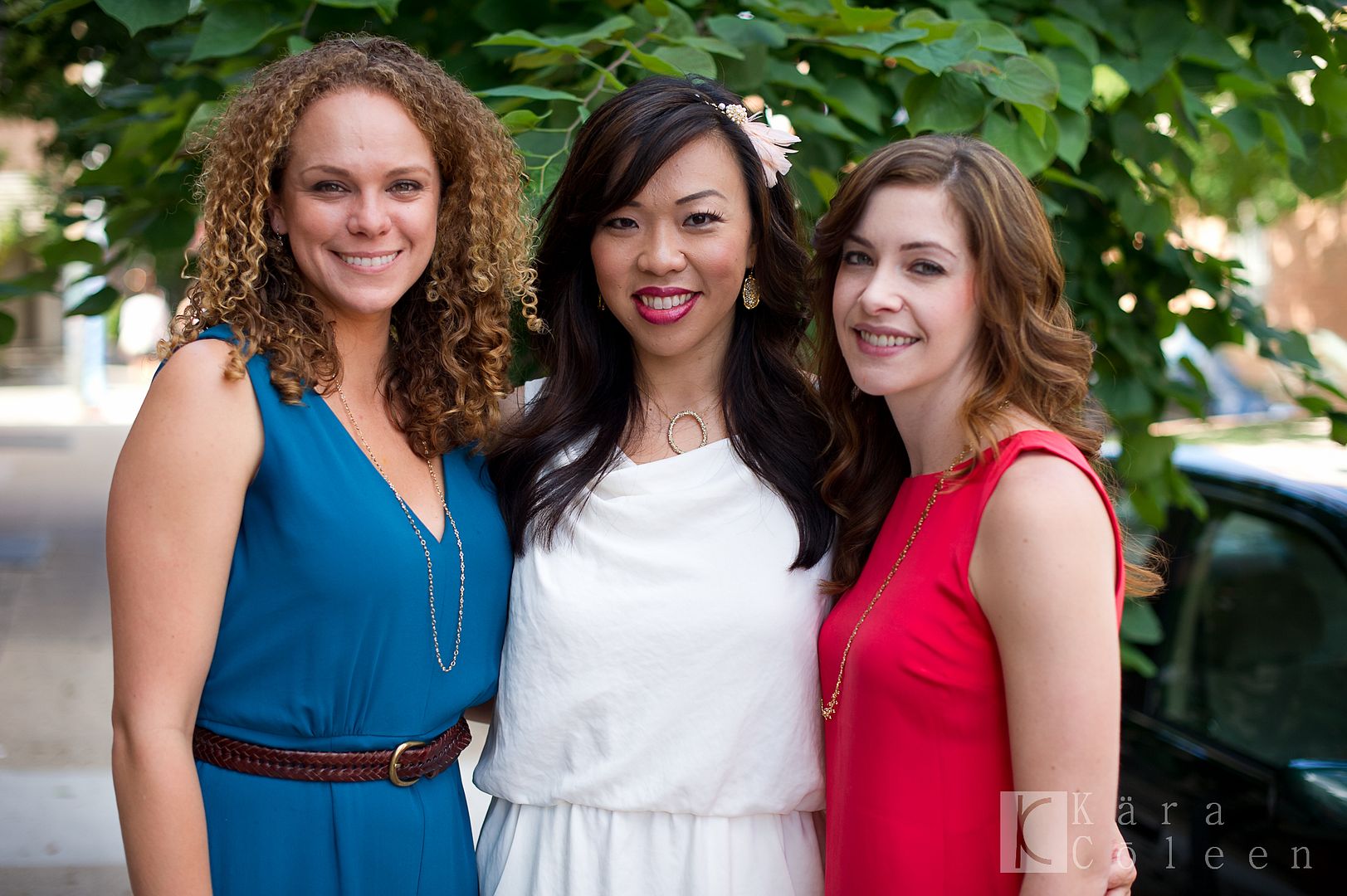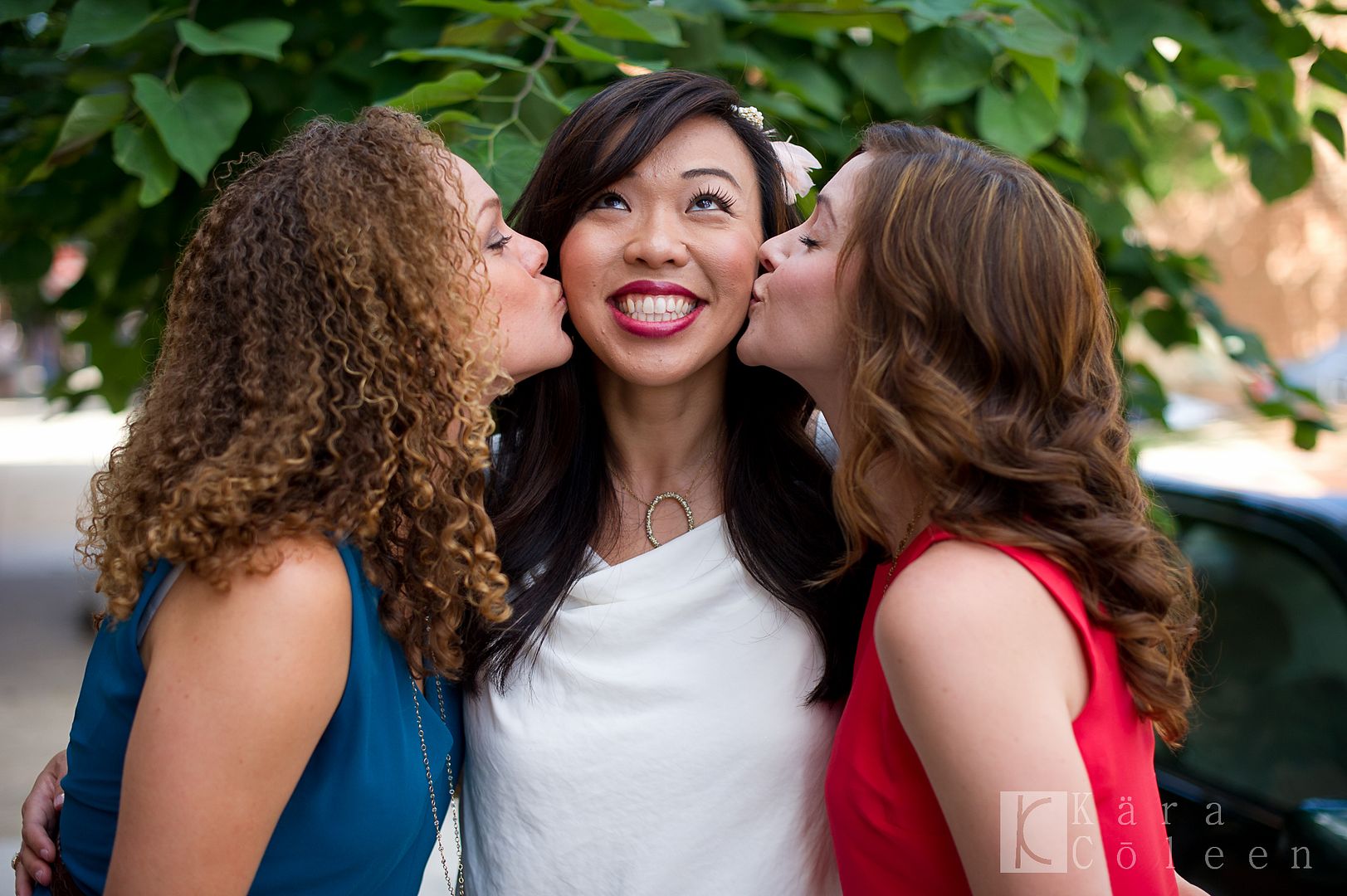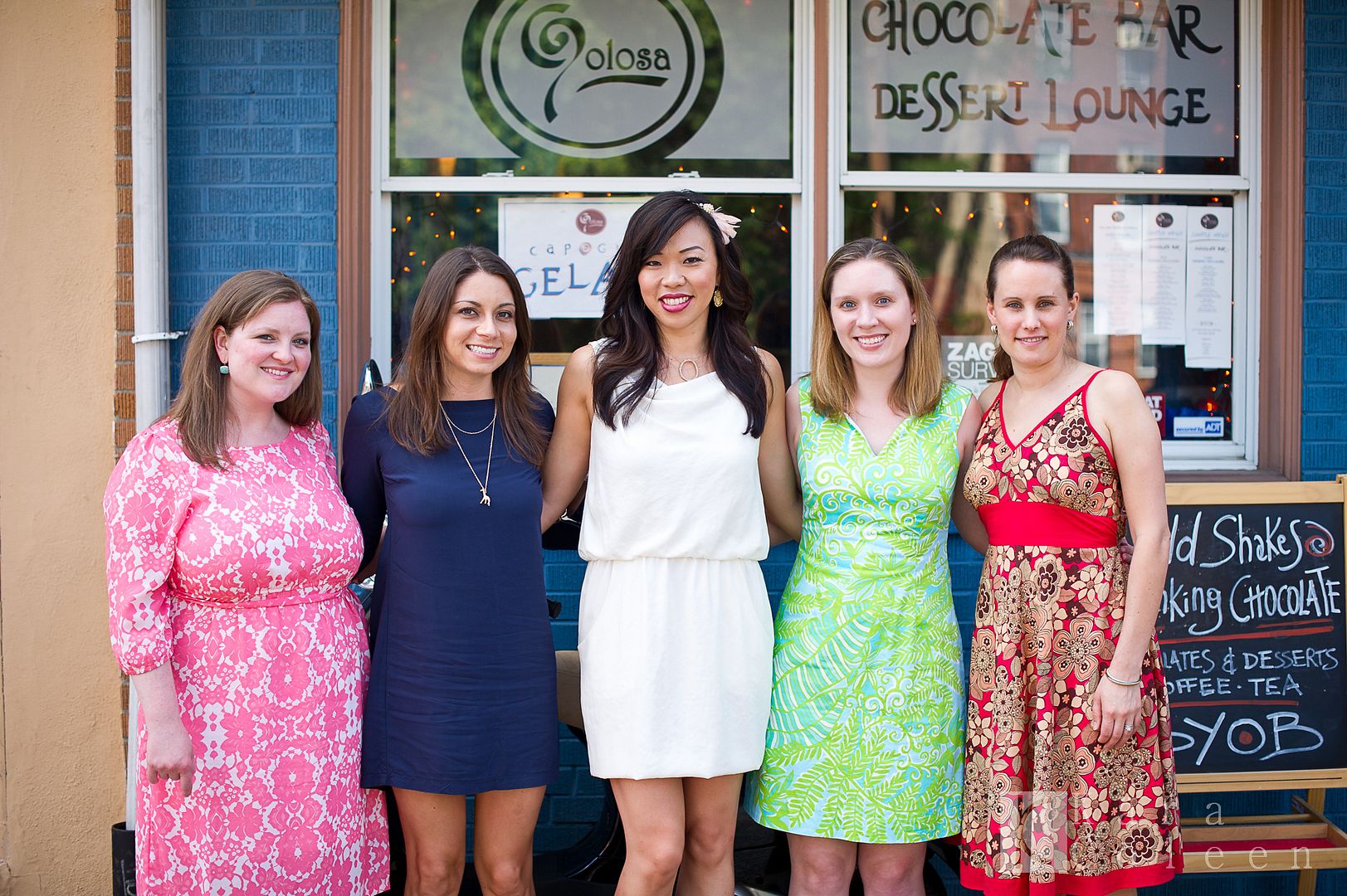 THANKS FOR COMING LADIES!!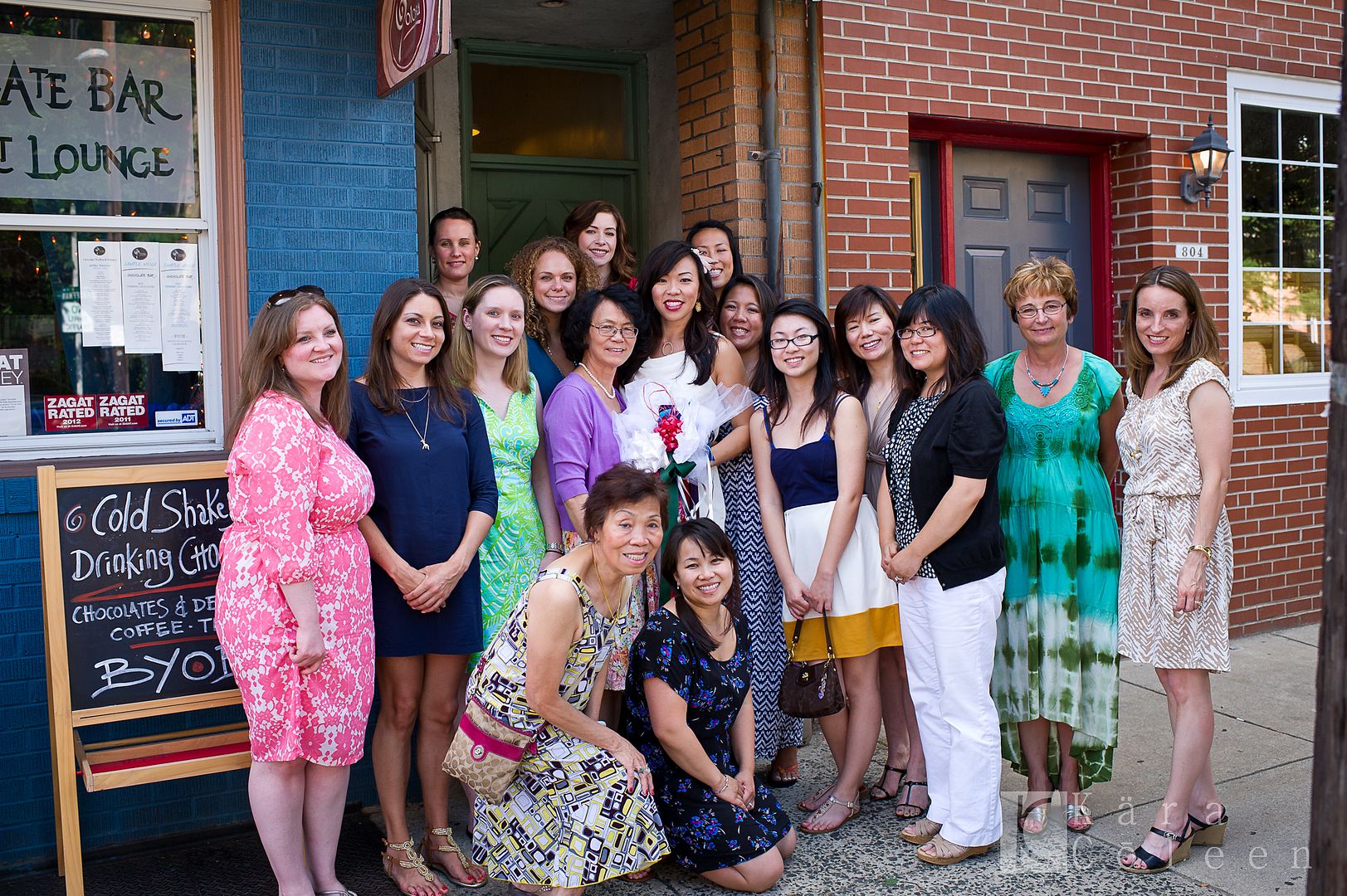 If you like my work please follow me on Twitter or Facebook and feel free to email me any time! I would love to hear from you. :)
Posted in: Golosa Bridal Shower, Philadelphia Wedding Photography, weddings on at on Tuesday, July 03, 2012