We've all pondered the philosophical questions:

Which came first, the chicken or the egg?

If a tree falls in the forest and no one is around to hear it, does it make a sound?

What is the meaning of life?

But baby James III will have one more conundrum to ponder. Steelers or Giants? And one might argue that is the toughest question of all. Luckily, he won't have to answer right away.

After spending an afternoon with Autumn, a diehard Steelers fan and James, a Giants fan, I can already tell that come November its going to be Team James III all the way. They are going to be amazing parents and I am so happy that they chose me to capture these special moments before the arrival of their little bundle.

Here are some of my favorite shots from our session, taken at the scenic Jonas Green Park in Annapolis, MD.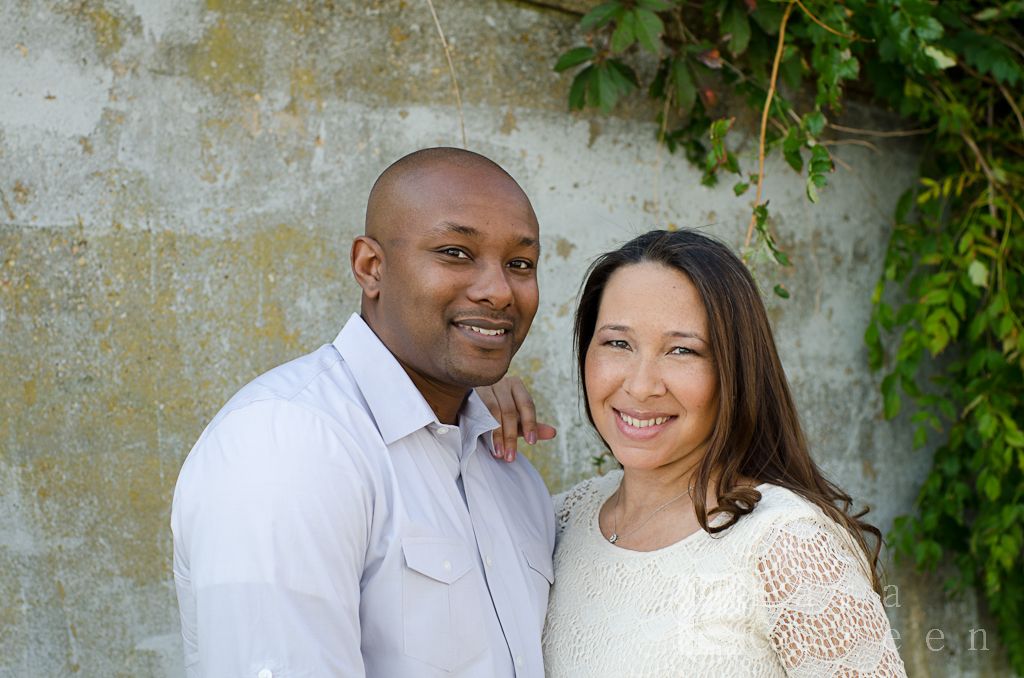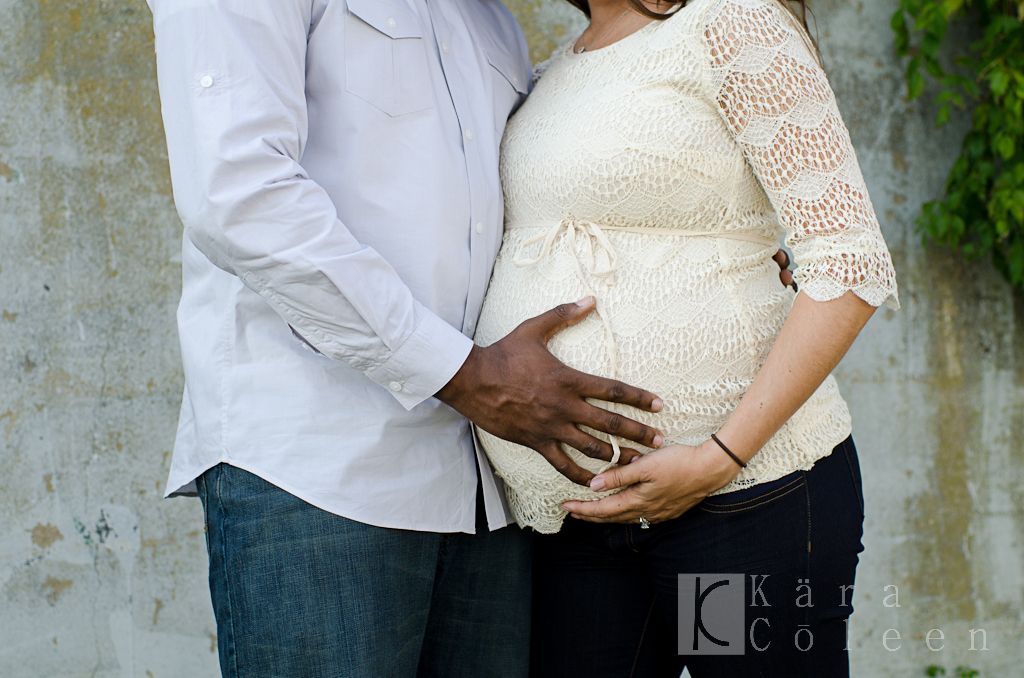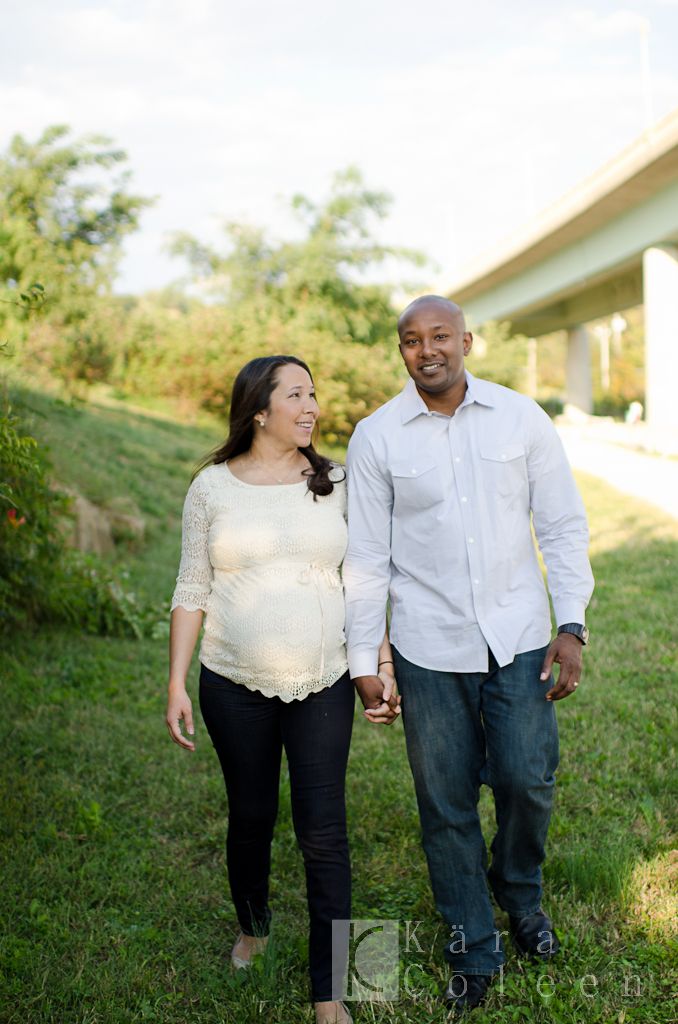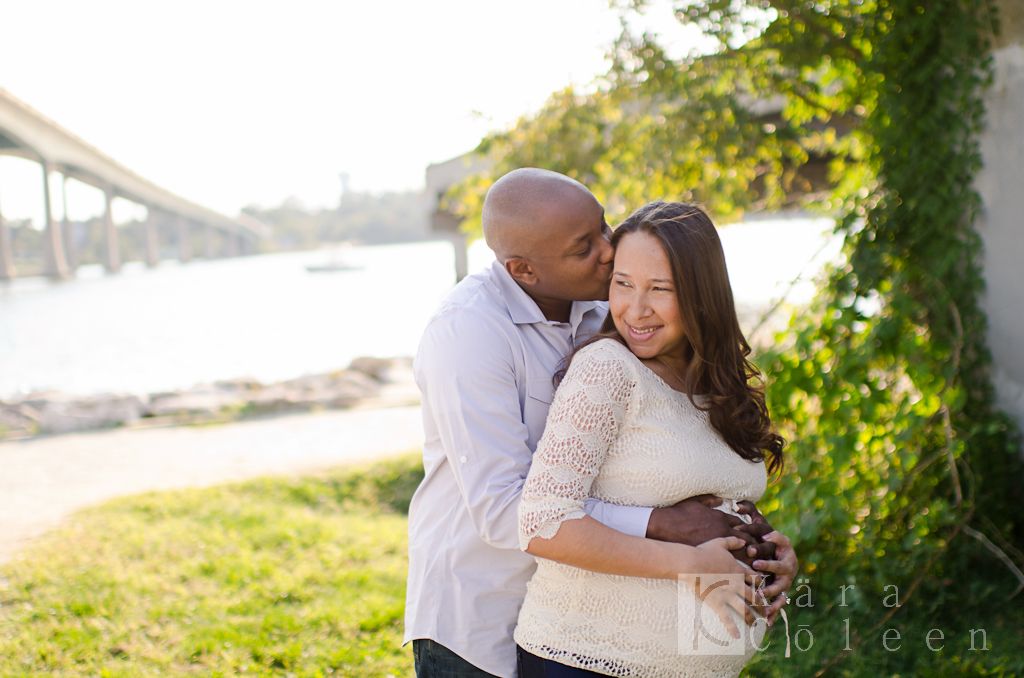 Autumn, you're too cute!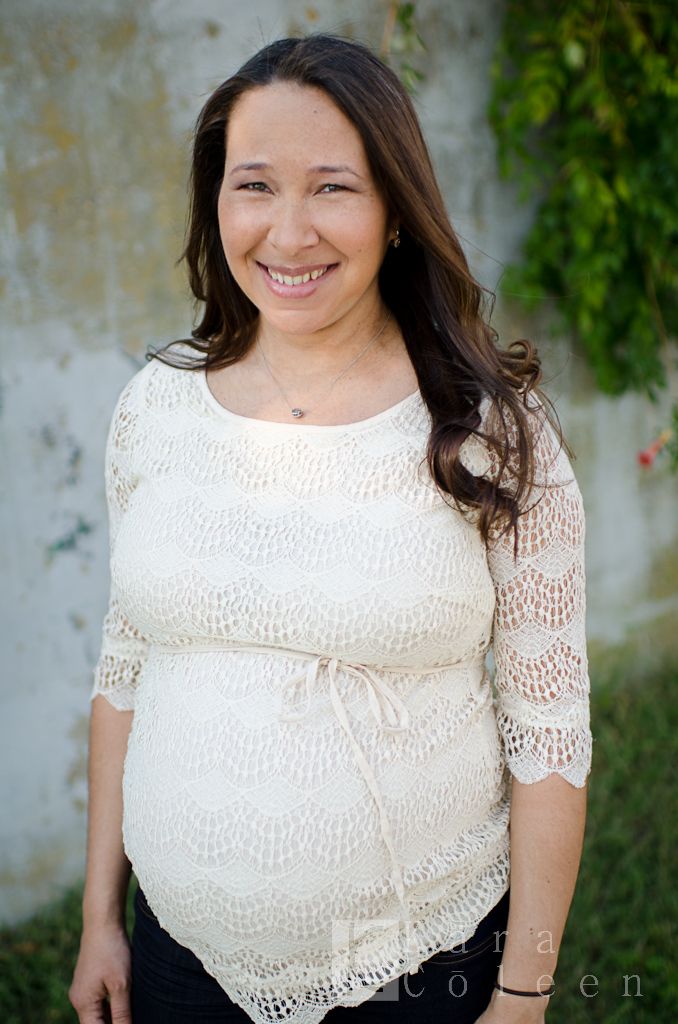 Key to a happy family... Laughter... Lots of laughter.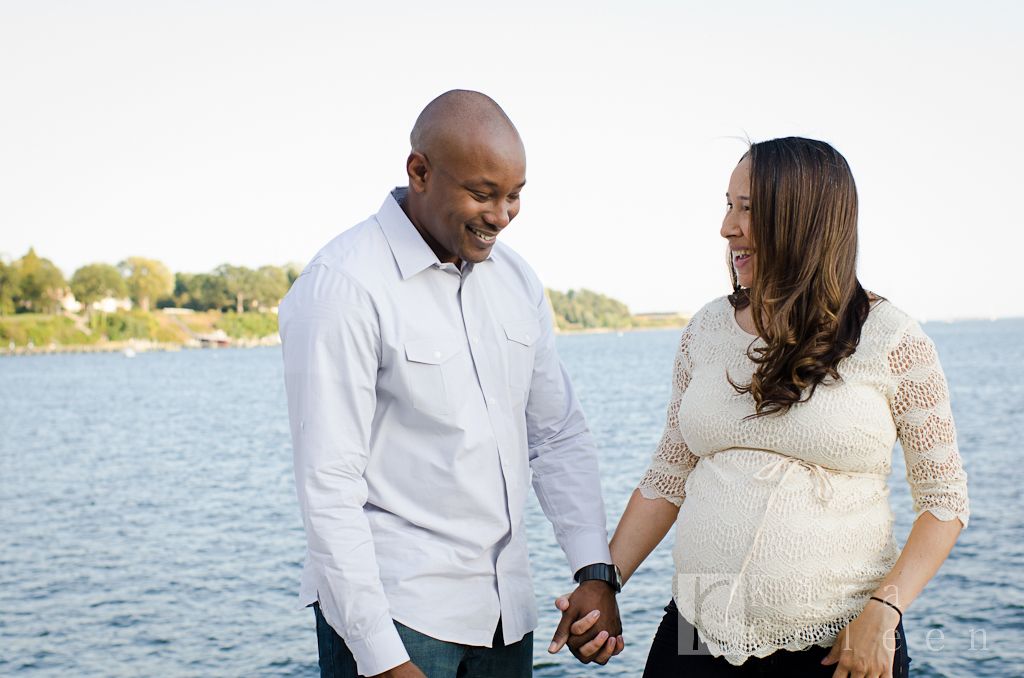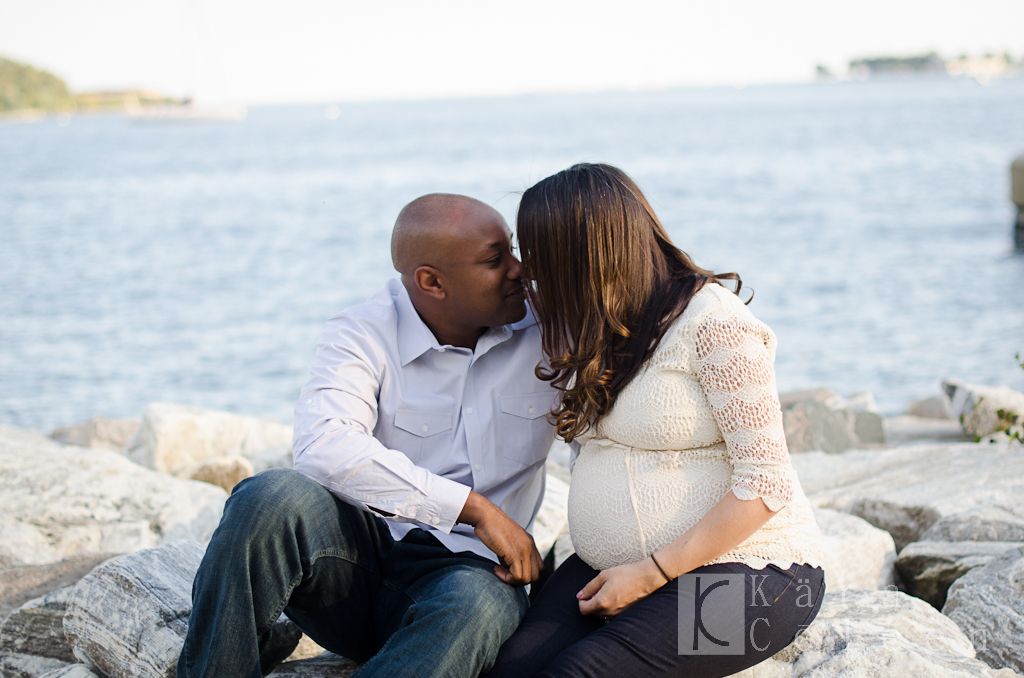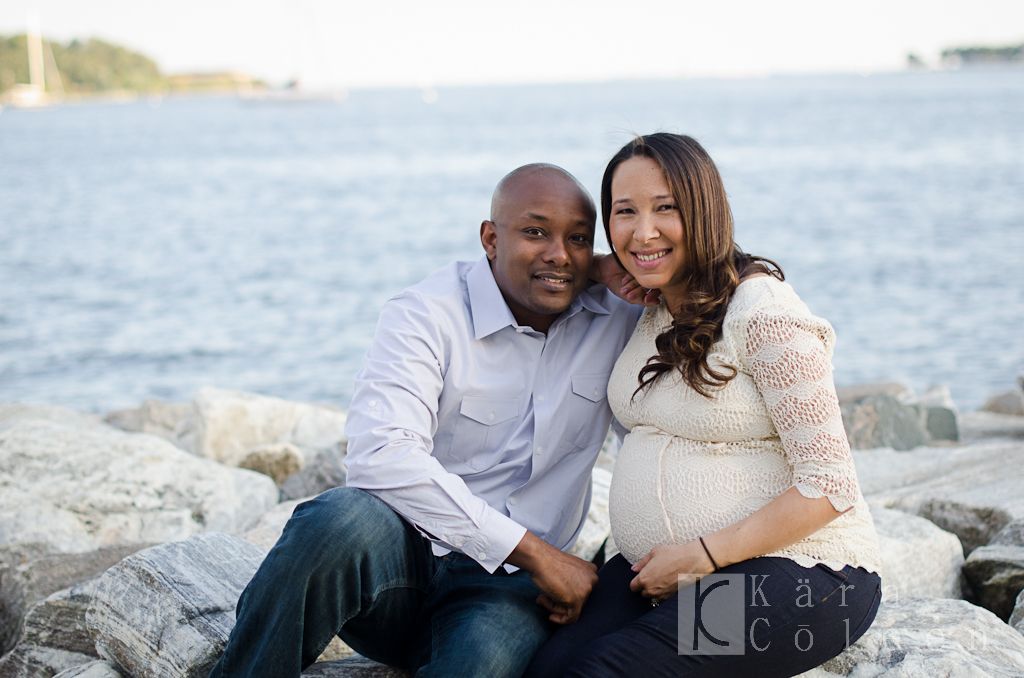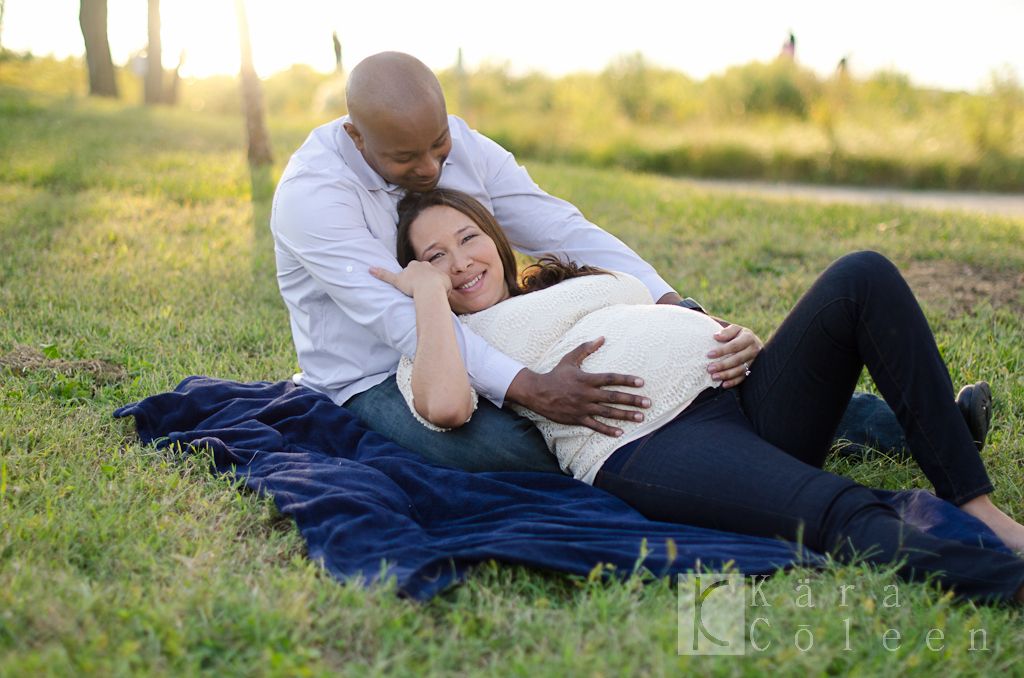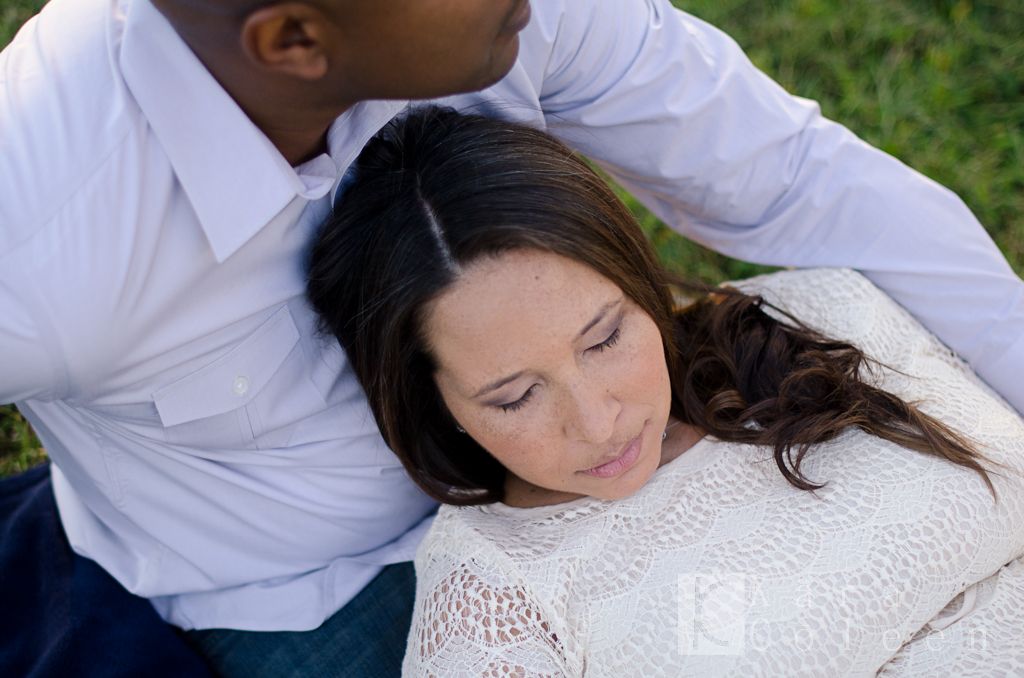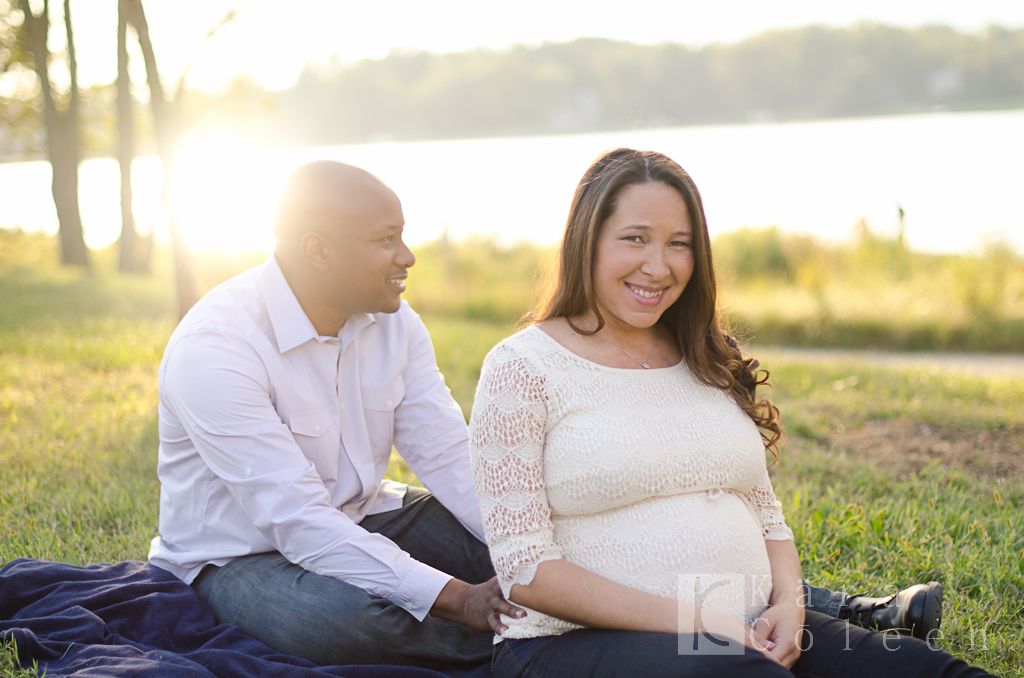 Is she not the prettiest mommy-to-be?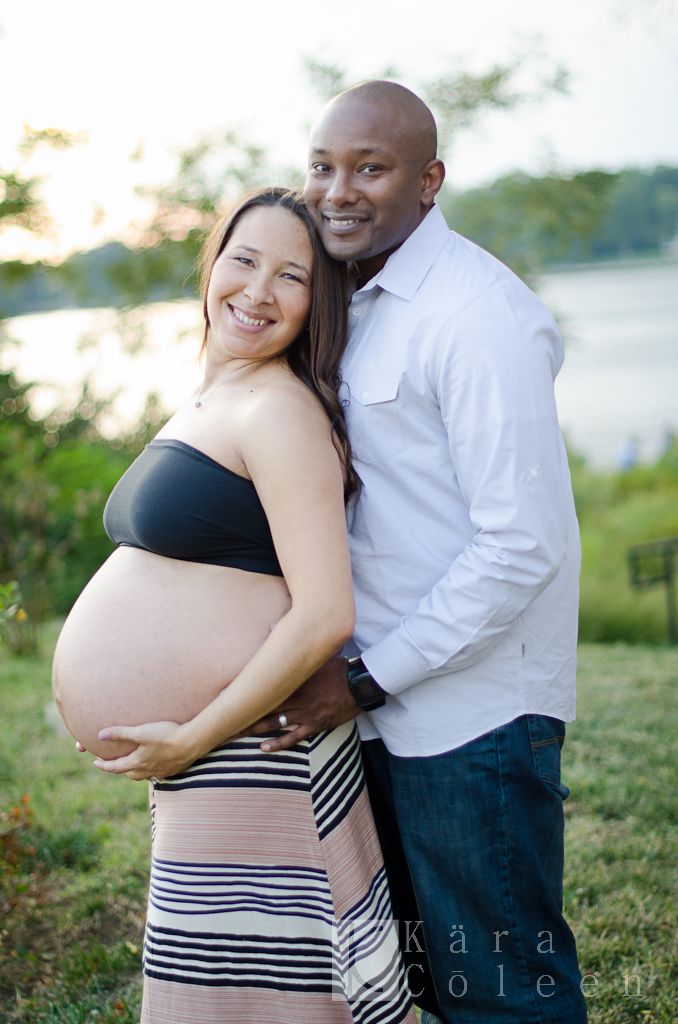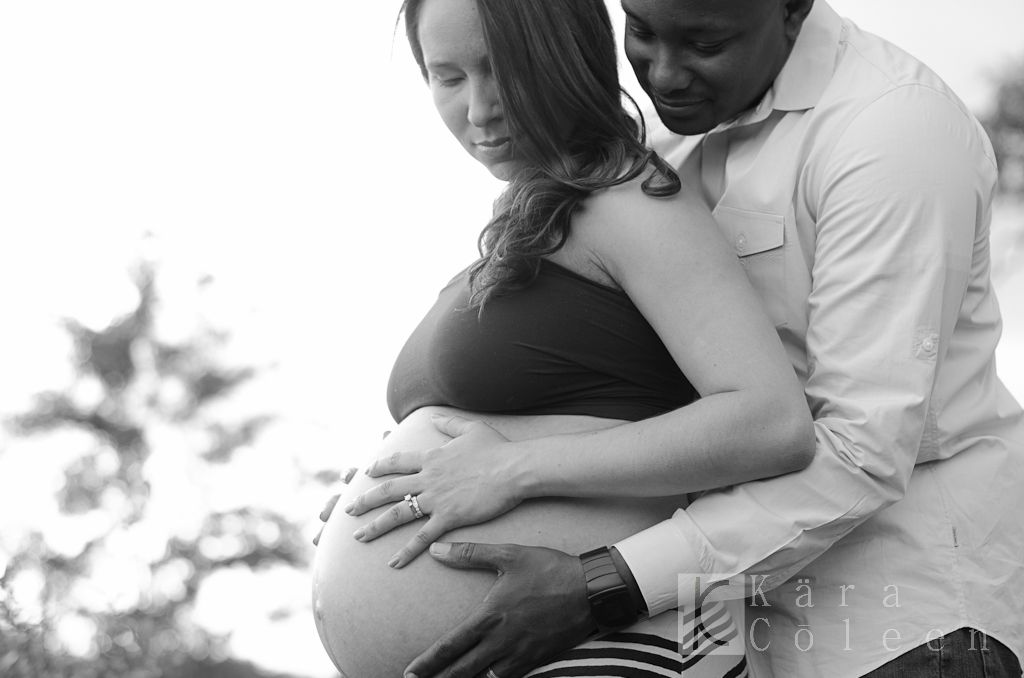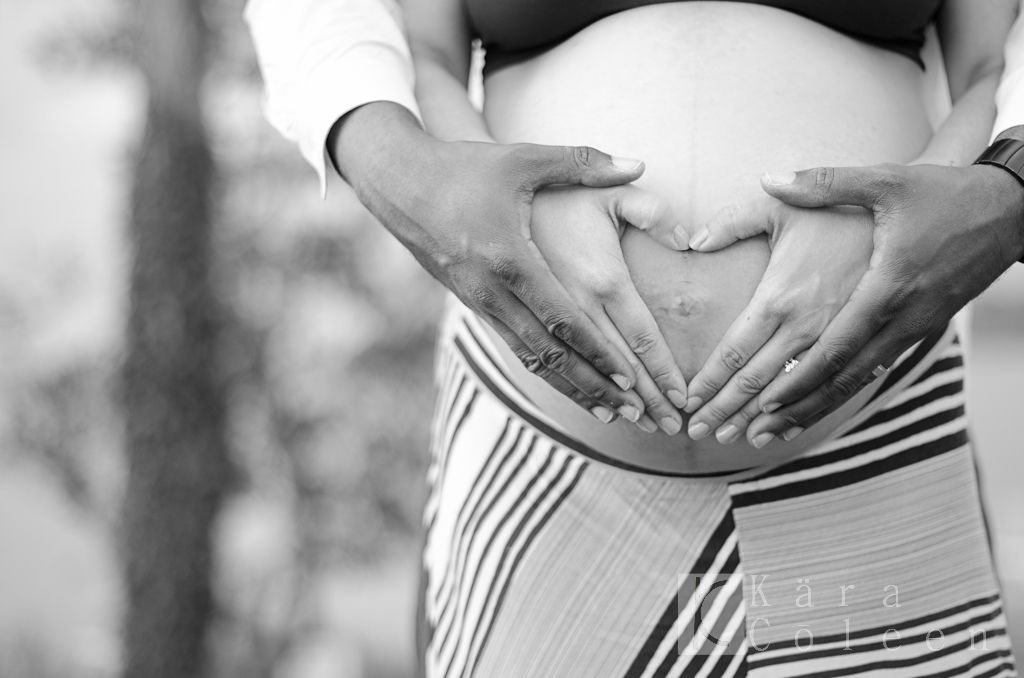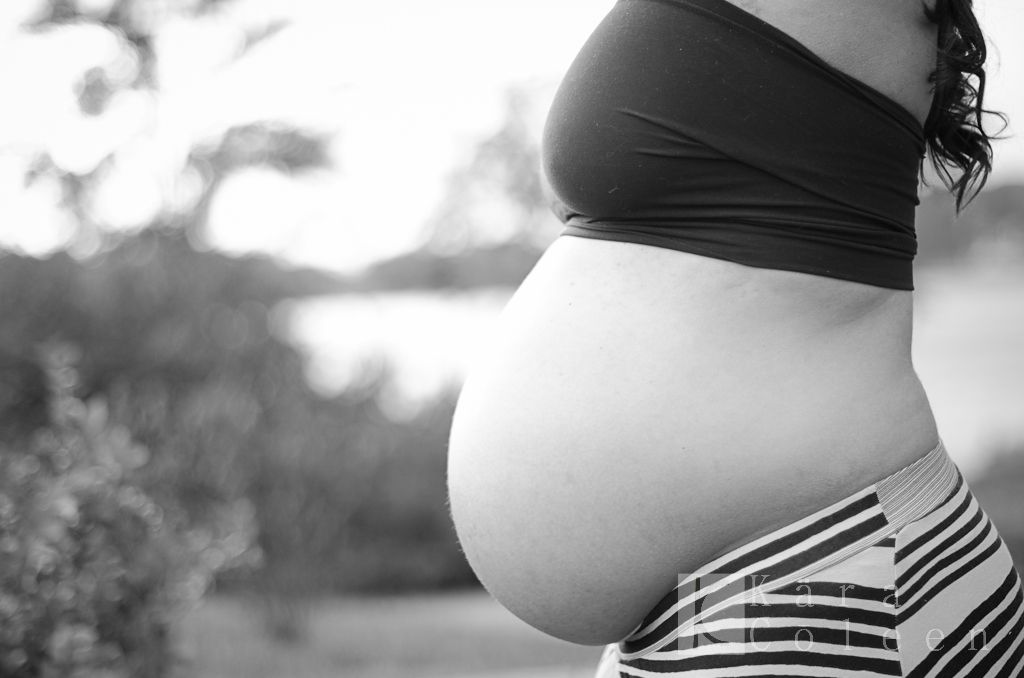 JAMES!!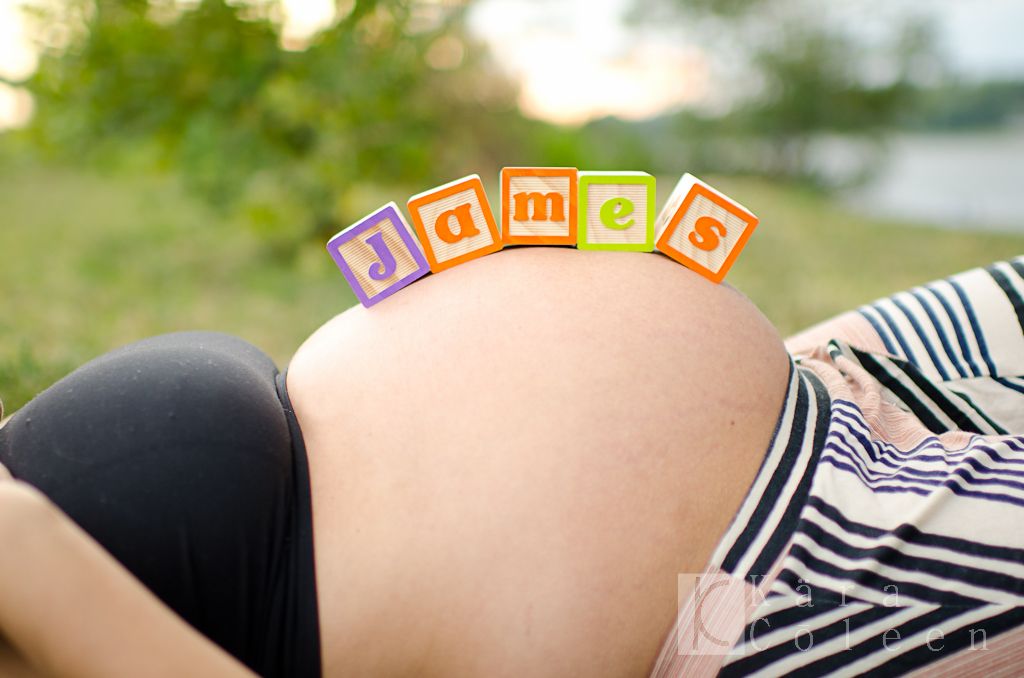 How cute is this bipartisan teddy?!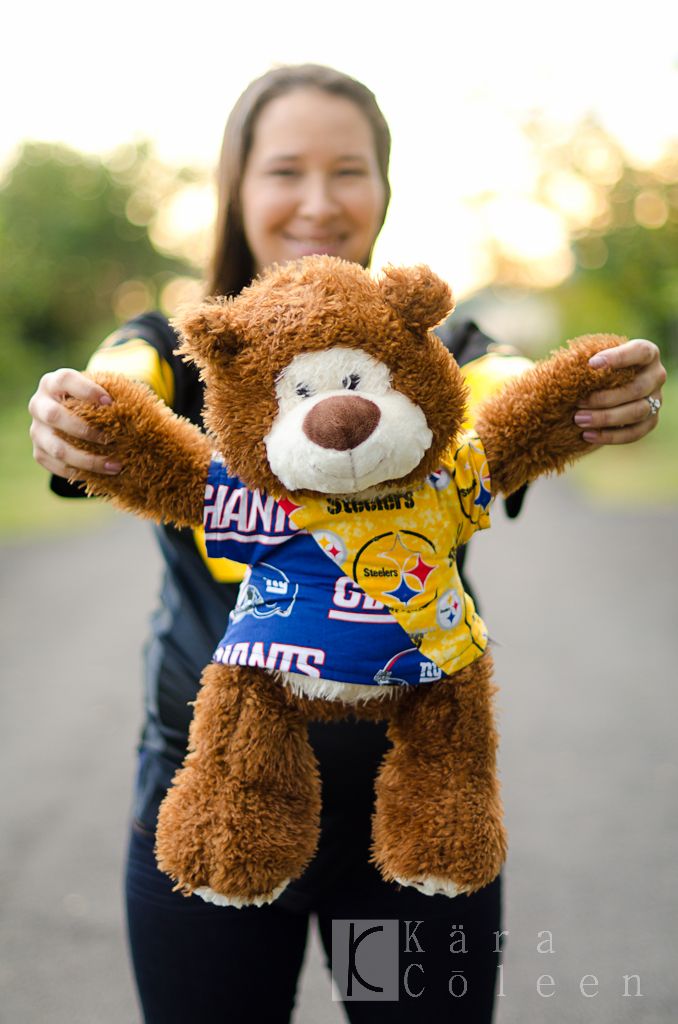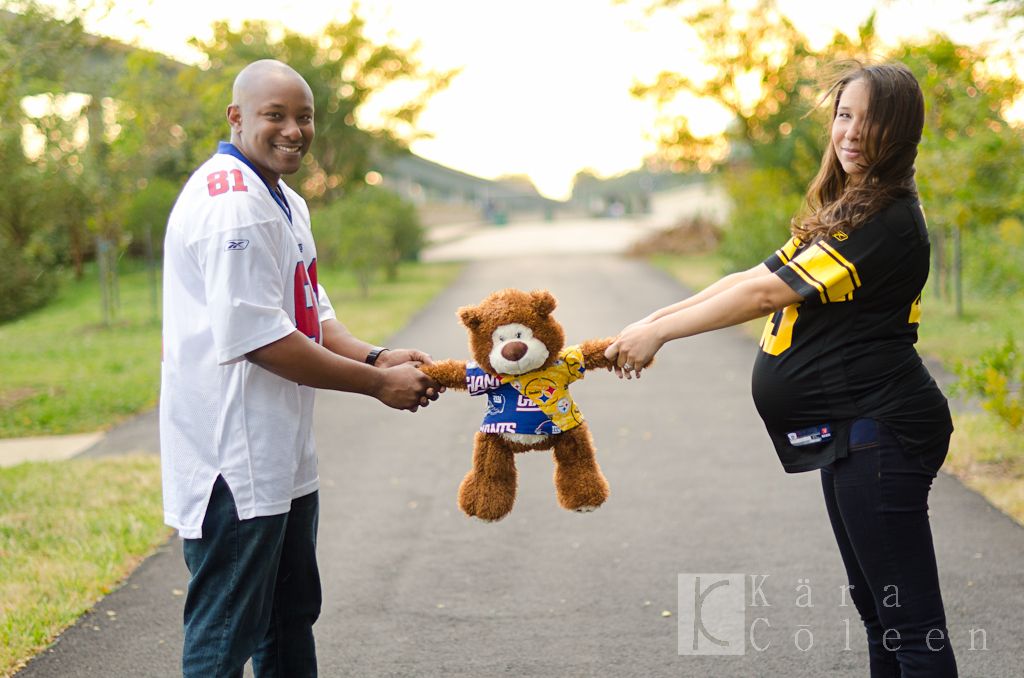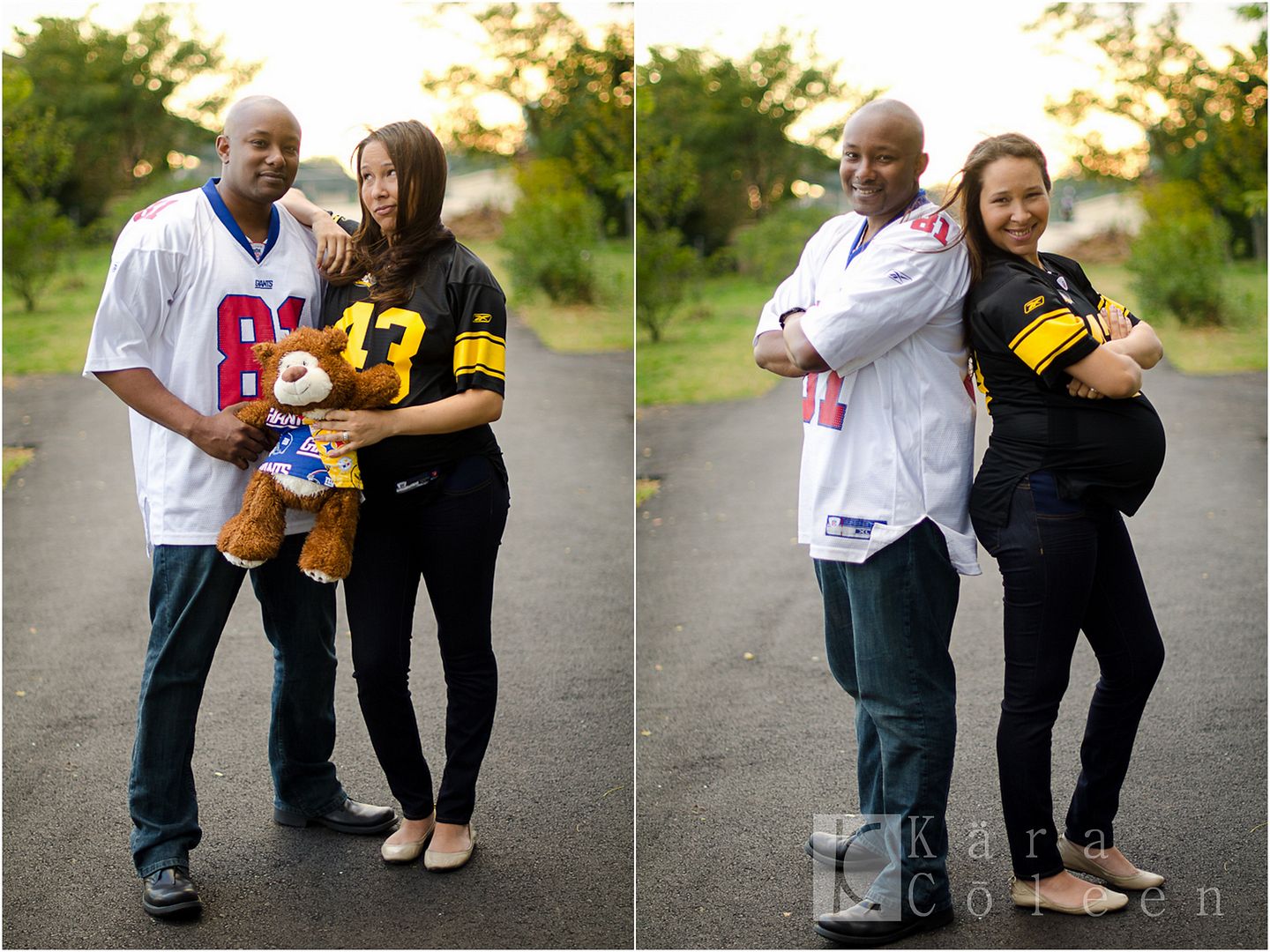 Black and white seemed fitting for this shot....
LOVE
If you like my work please follow me on Twitter or Facebook and feel free to email me any time! I would love to hear from you. :)
Posted in: Maternity on at on Wednesday, October 03, 2012